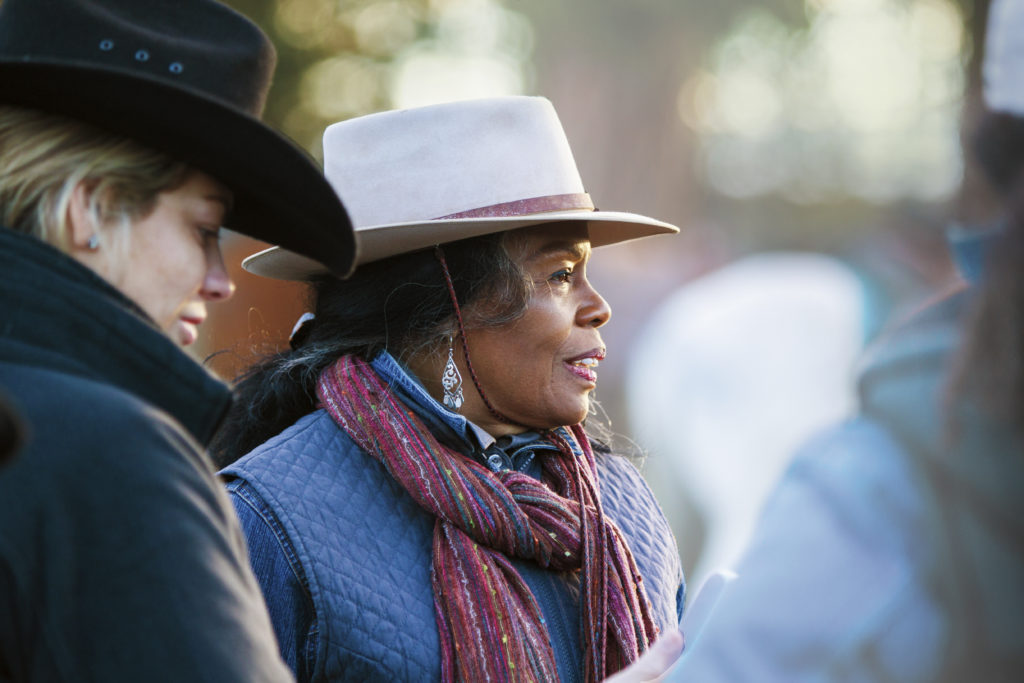 It wouldn't be Paws Up if you didn't walk away having tried something totally new.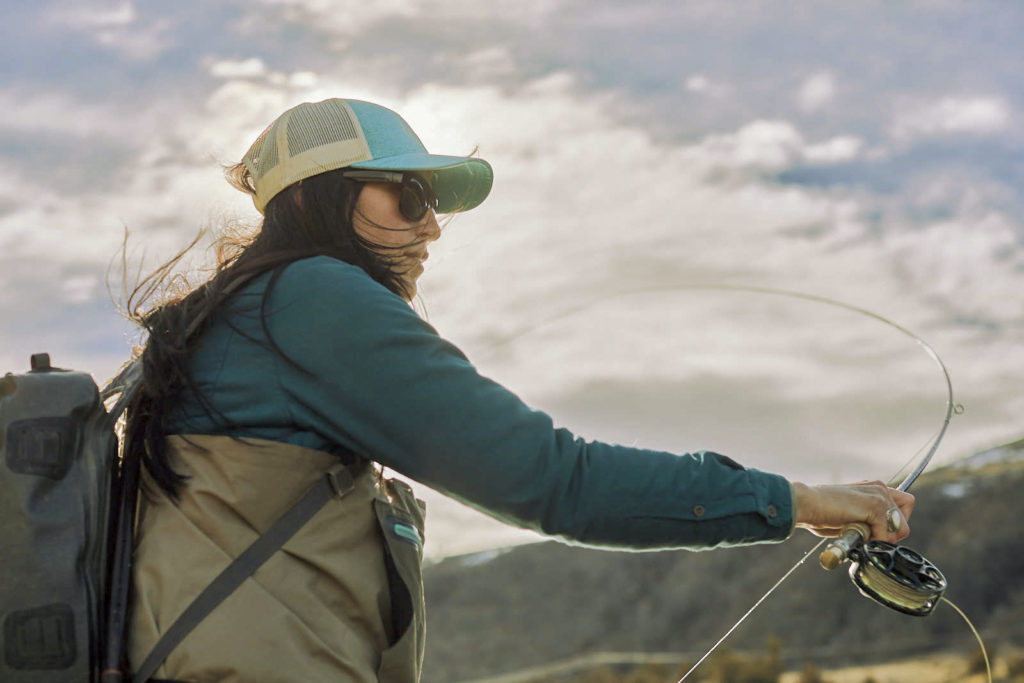 And this year, our much-anticipated Cowgirl Roundup has not one, but two new twists. For the first time ever, the event will be held in the fall, setting the scene for crisp mornings and breathtaking trail rides during Montana's most vibrant season. What could be better? Well, the Roundup is also welcoming its very own sister event, the Wonder Women of Fly-Fishing.
It's all happening this September, offering women and girls the opportunity to not only rope and ride but to fish some of the greatest waters in the West as well. Getting to know and learning from truly inspiring women is a much-anticipated added perk.
With diverse backgrounds and wills of steel, Cowgirl Hall of Fame honorees will again convene at Paws Up. Equestrian trailblazer and award-winning community leader Patricia E. Kelly will return to share knowledge from her 37 years as a certified Master Urban Riding teacher and Equine Husbandry instructor. Joining her will be fellow honoree Pam Minick, a former Miss Rodeo America, world champion roper and sports commentator. Guests will also ride alongside prolific author and Chef Paula Disbrowe and Montana distiller Lauren Oscilowski, as well as one of Paws Up's most beloved cowgirls, photographer Barbara Van Cleve.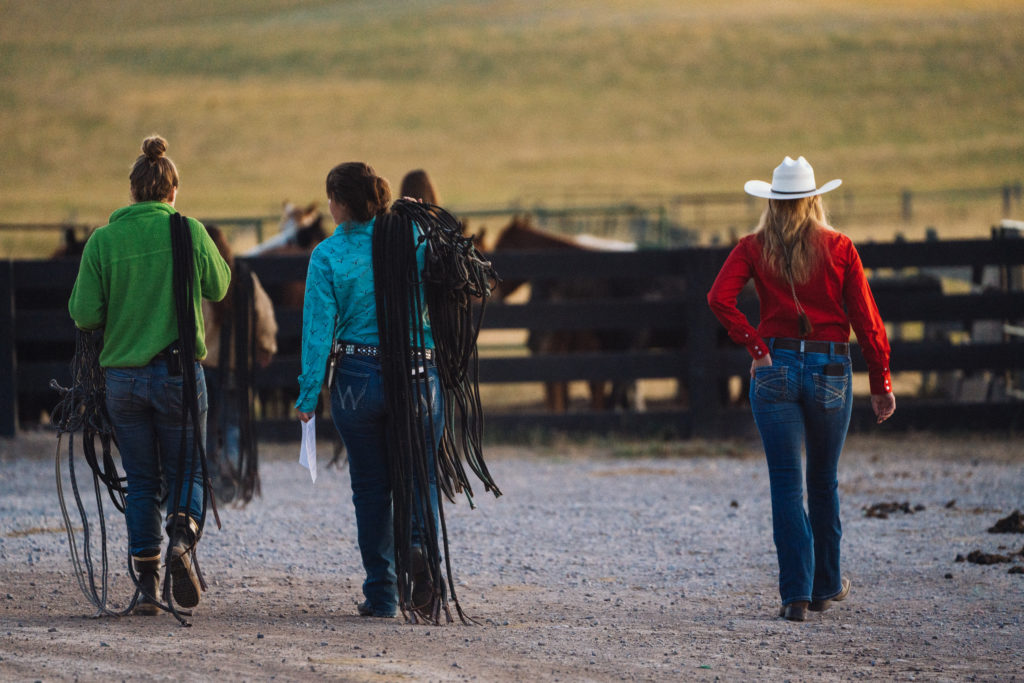 While fall is a picture-perfect time of year to be a cowgirl, it's also hands-down the greatest time for fly­-fishing in Montana. Women and girls of all skill levels are welcome at the Wonder Women of Fly-Fishing, and there really is only one requirement for entry: a love of the outdoors. Guests will learn the ins and outs of fly-fishing on the Blackfoot, among other spectacular rivers, and feel the unmatched thrill of having a native cutthroat at the end of the line.  Expert angler (and Air Force vet) Kelly Harrison will bring decades of experience as she leads new and experienced anglers alike on this adventure. Half the fun is the freedom to mix and match your schedule. You might even see a Cowgirl Hall of Fame honoree out on the river or a pro angler out for a horseback ride during the golden hour. It's a one-of-a-kind weekend that celebrates the best of fall and offers the rare chance to meet legendary women. If you ask event coordinator (and talented fisherwoman) Mindy Marcum, the intimacy of these gatherings is the best part:  "I walk away every year excited to be a woman and inspired to be a better one."
Feeling the pull to join some incredible women this fall? Reserve your spot at the Cowgirl Fall Roundup and the Wonder Women of Fly-Fishing, September 10–13. Learn more at pawsup.com/cowgirls and pawsup.com/fly-fishing.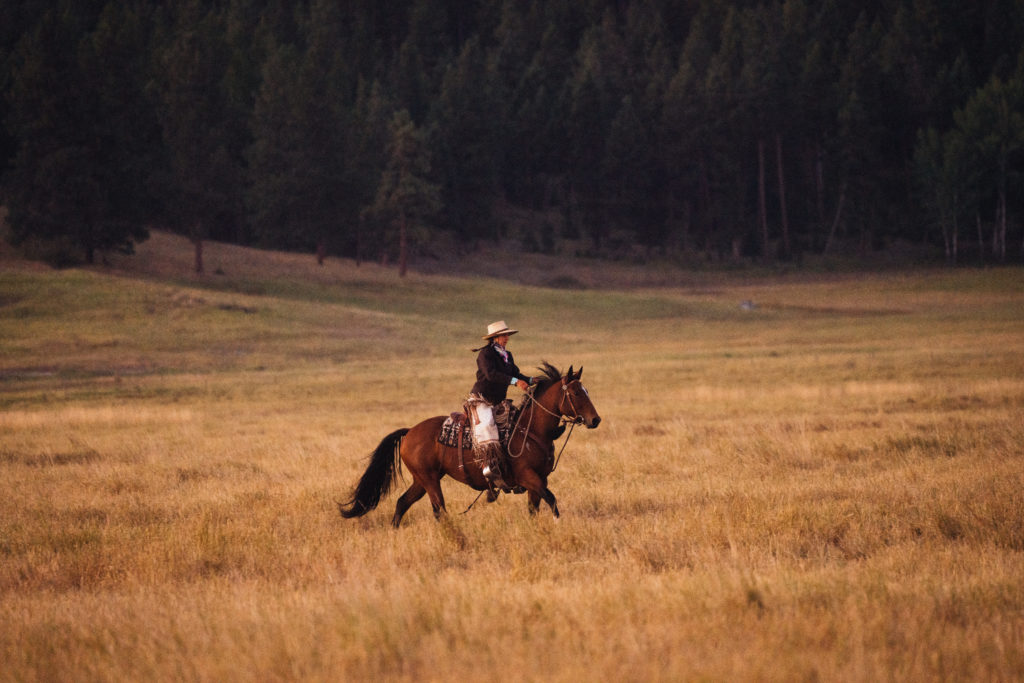 We need the tonic of wilderness. We can never have enough of nature.
Mother Nature tends to make her grandest statements during peaceful fall retreats to the Montana wilderness, as if she understands our need for quiet moments of reflection in trying times.
As autumn begins in earnest, purple larkspurs and white-tipped bear grass wave goodbye to summer, and the storied Blackfoot River itself reflects its fondness for cottonwood trees, their deep yellow leaves biding their time before skating across its surface. Burnt orange and yellow leaves dance in the wind in stands of aspens along Elk Creek, as tireless woodpeckers tap out the rhythm of the forest. Larches, too, will join the colorful show, showering the earth, their needles like tiny golden foot soldiers lining up on the paths below.
As bears fatten for a yet-distant winter and bison begin to build up thicker layers of overcoats, bull elk bugle in their haunting way, causing dozens of ears to perk up among the cow elk. Fall's transformations of flora and fauna are overseen by bald eagles and flying Vs of migrating Canadian and snow geese.
Across the massive meadows of Paws Up, just beyond the deep-green hillsides, the Swan and Garnet Mountains gash open passing clouds to let a Milky Way's worth of stars tumble out.
Fall guests here do well to do as Thoreau's suggested by "being forever on the alert for natural wonders." To preview what they look like in our slice of Montana, wander around at pawsup.com/fall.