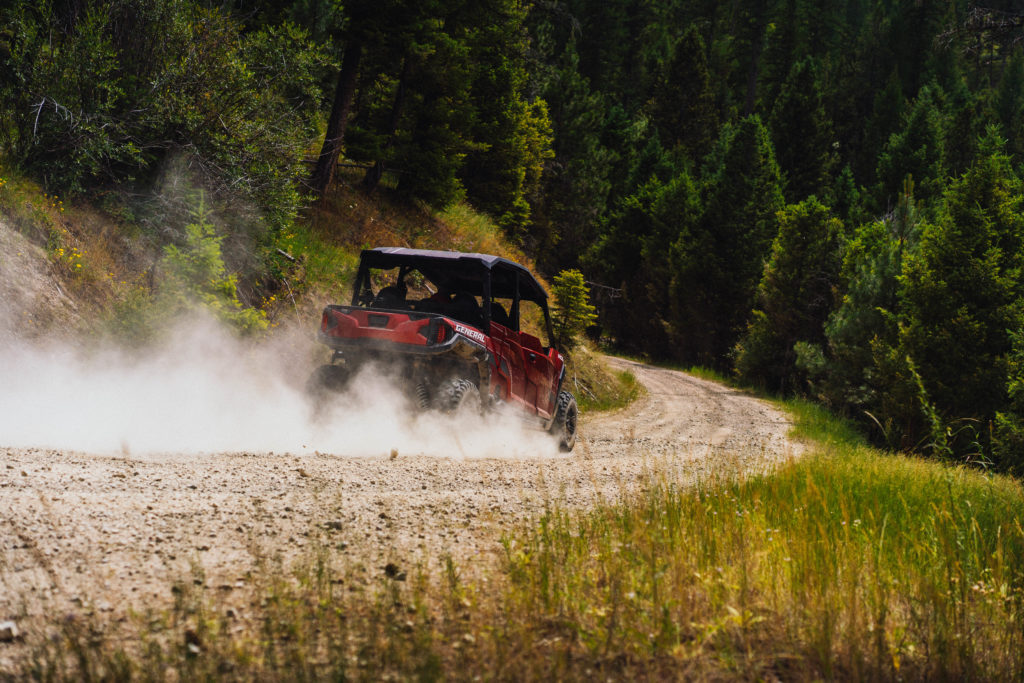 Forget quarterbacks and linebackers. The biggest battle on the field this year is between motors and engines. That's because when it comes to adventure at The Resort at Paws Up, you won't find any two activities that make your heart race quite like our Polaris and Fat Tire Electric Bike Tours. Let's go tread-to-tread to see which vehicle is right for you.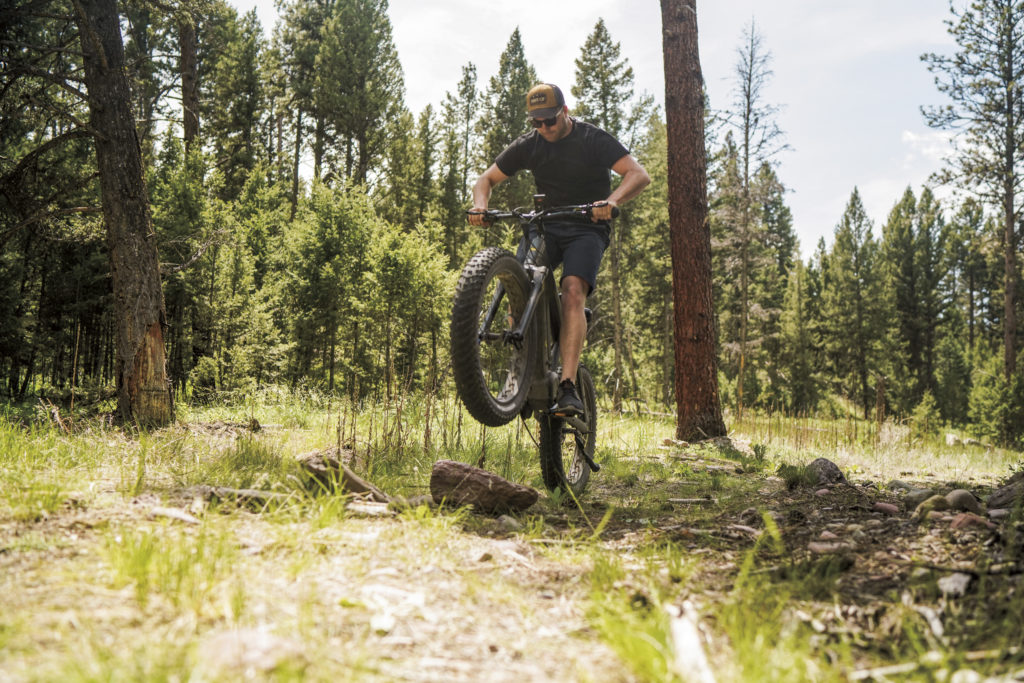 See gorgeous vistas and historical sites:  Our Polaris General vehicles are engine-powered all-terrain vehicles that can travel with maximum control while speeding through mud and dirt. The Polaris can scale mountains like they're molehills, slice through streams and power through off-road brush. On our Backcountry Tour, you'll drive to Garnet Ghost Town, the most pristine and well-preserved ghost town in Montana. On the Extended Tour, you'll head to the Garnet Mountain Range, where, at more than 7,000 feet, you can enjoy a 360-degree view of the valley and then traverse the mountains all the way back to The Resort.
Get into the woods and spot unsuspecting wildlife:  Fat Tire Electric Bikes are designed to let you motor over surfaces, including bumpy roads, rock and even sand in ultimate comfort. With four-inch or larger tires, they come in a variety of frame styles, including the full-suspension mountain bikes you'll find at Paws Up. These environmentally friendly, all terrain e-bikes scoot quietly over trails and along the fabled Blackfoot River, so you'll spy all sorts of creatures. Able to go up to 20 miles per hour, without pedaling, you can tackle the terrain while ogling mile-after-mile of scenic wilderness.
No matter which way you choose to ride, either on a Polaris or on a Fat Tire Electric Bike, you can't lose when you have 100 miles of trails and 37,000 acres of pristine wilderness to explore. It all comes down to what feels right for you.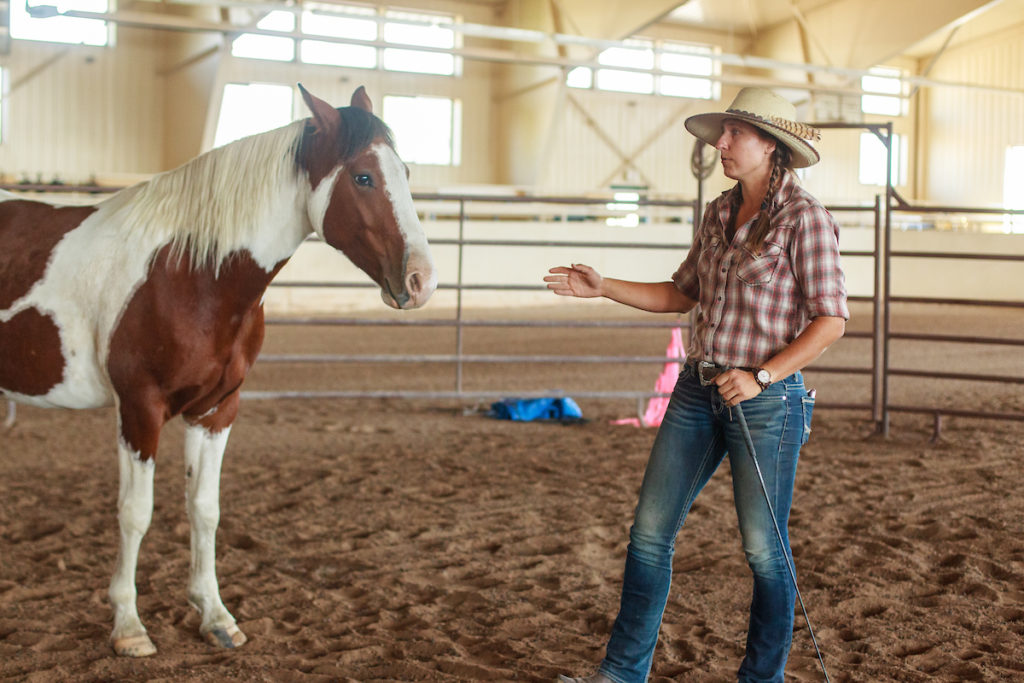 Getting walked all over in your equine relationship?
Getting along well with others is all about give-and-take, and with the newest activity at The Resort at Paws Up, you'll have the chance to practice—with a horse. Paws Up Equestrian Manager Jackie Kecskes, our expert in all things horse-related, has created a new activity designed with you and your steed in mind:  Foundational Horsemanship. Be prepared to be challenged, because as Kecskes says, there are no horse problems, only human ones.
You may have a specific problem to work on, like how to help a horse that doesn't load well. Or you might need to understand how to manage certain traits, for example, if your horse back home seems flighty, pushy or lazy.  Whatever your issues, these sessions will steer you and your horse in the right direction toward a long-lasting happy life together. Each session is individually designed and could include groundwork or saddle work (or both), depending on what you're wanting to focus on.
With Foundational Horsemanship, you'll begin the process of working things out. While you can't fix everything in one day, you can get a taste for what a successful relationship is all about. And better still, you'll leave Paws Up with a whole new outlook when it comes to your relationships, on the trail and off.
To see the full menu of fall adventures at The Resort, visit  pawsup.com/fall-adventures.