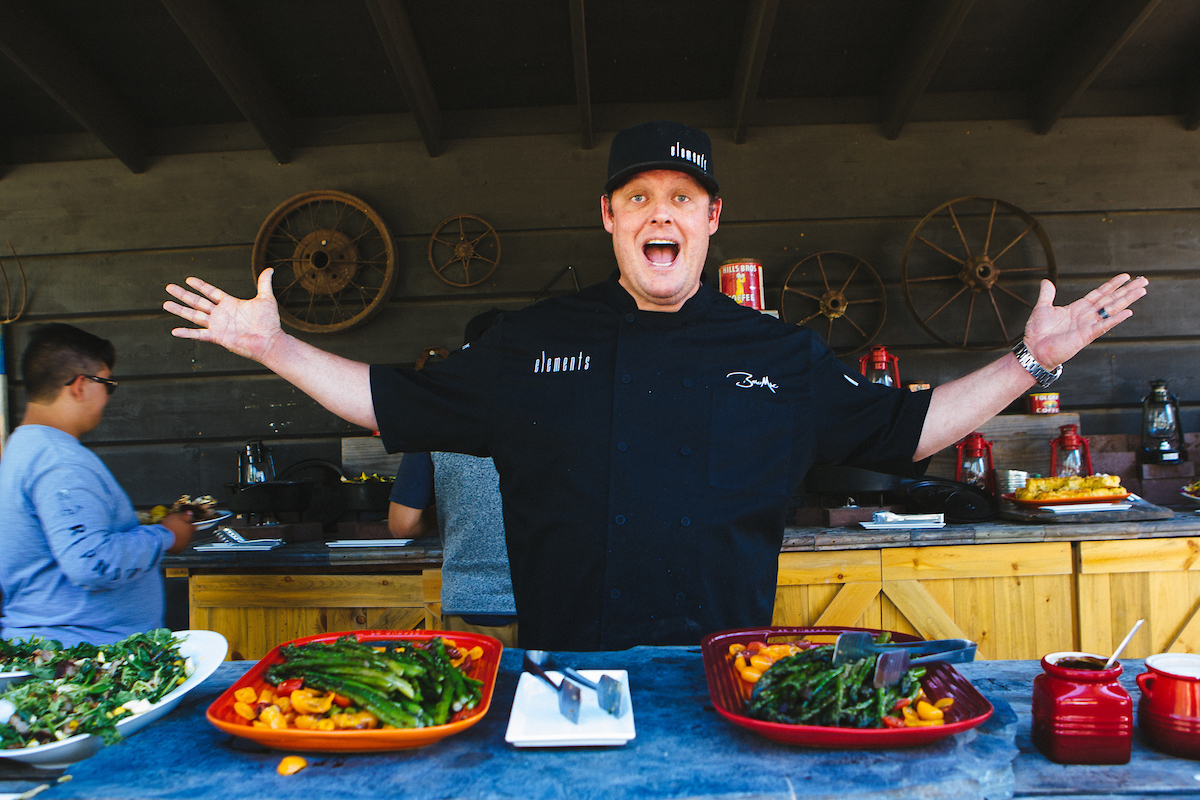 Campfires are a summer tradition observed nightly at Paws Up. After a long day of floating or fishing, there's nothing quite like unwinding around the fire pit. Which is why two new Resort programs—Campfire Chefs and Campfire Stars—are sure to be hits with camp guests who enjoy a touch of sophistication and glamour in a rustic, relaxed setting. Campfire Stars features musicians from festivals and shows like American Idol and The Voice. These stars have performed for millions of music lovers at a time, but now they'll be taking a seat right next to you for intimate performances and maybe even to lead a singalong or two.
Campfire Chefs features rock stars too. Rock star chefs, that is—from the country's hottest restaurants and culinary TV shows. The chefs will also be up close and personal with our guests—to prepare exquisite cuisine and even have our glampers pitch in and help cook. Sanctuary Camelback Mountain Resort Executive Chef Beau MacMillan kicks off this summer series on June 6–9th.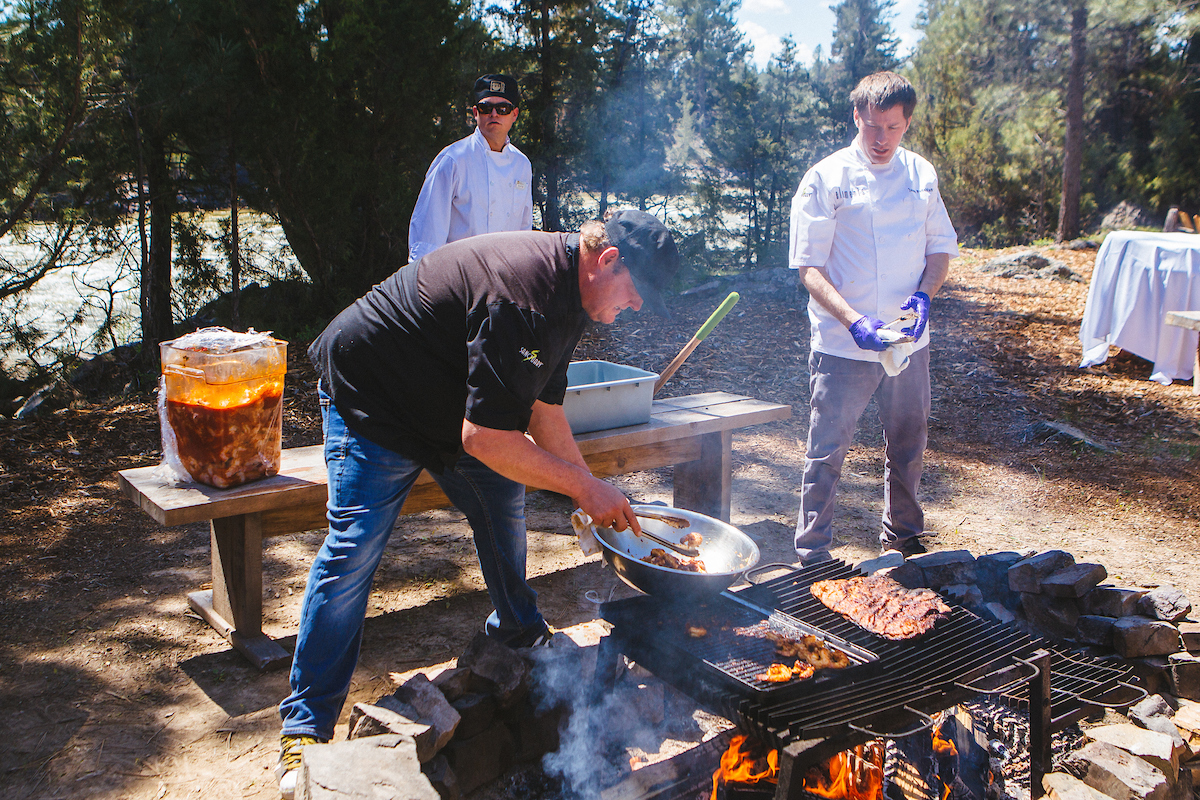 We had a chance to sit down and chat with Beau about his upcoming visit.
 What interested you in Paws Up's new series, Campfire Chefs?
My first experience at Paws Up was at Master Montana Grillers. I was so impressed not only with The Resort itself, but more importantly with the staff and how easy it was for them to be in front of the guests and create emotional contacts in a great setting. With Campfire Chefs, I'll be able to connect with a small group and cook over open fires—very primal and very fun.
How will cooking at Camp re Chefs be different from Montana Master Grillers?
With Master Montana Grillers, I ran an action station, featuring one to two items. What I'm most excited about with Campfire Chefs is the ability to create the whole menu and the fact that it's served family-style. I think passing and sharing is one of the best ways to eat and connect with others around you.
Will guests at Paws Up actually get involved in the preparation of meals?
I'm one of those guys that loves to get guests involved. I also love cooking outside and cooking on wood. I think you're going to see some large cuts of meat that can cook slow. When you can cook large cuts of meat, organic vegetables and fresh seafood on an open flame, life is good.
You've made many appearances on culinary shows. Do you have any upcoming appearances?
Right now, I'm filming Best Thing I Ever Ate and Guy's Grocery Games on the Food Network.