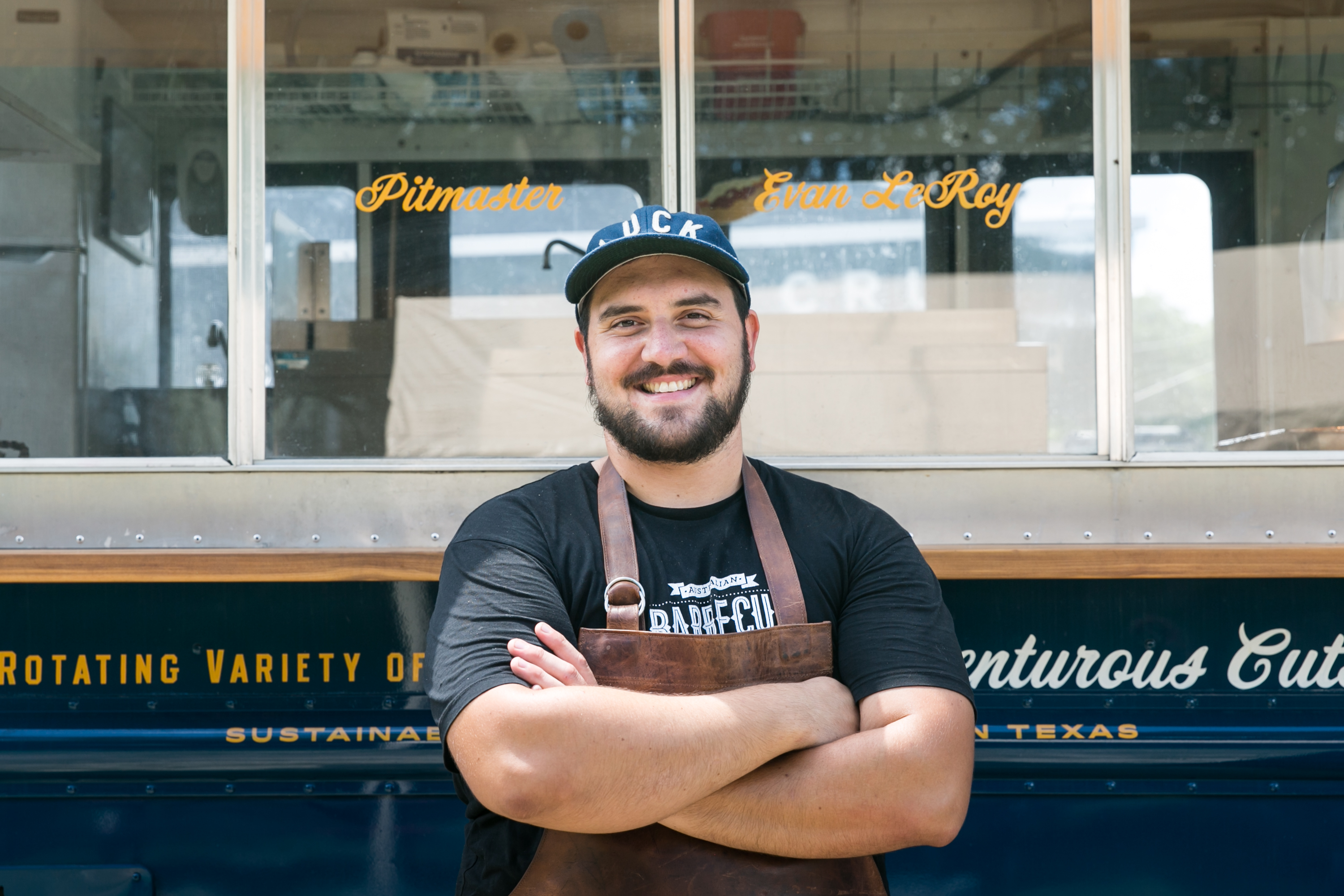 Comfortable around a live fire from a young age, Chef Evan LeRoy's culinary experiences range from fine dining at Hudson's on the Bend to barbecue at Hill Country Barbecue. LeRoy was named as one of Zagat's 30 Under 30 rising stars in the Austin culinary scene. LeRoy has appeared on Burgers, Brew & Que and Food Porn and gained the title of Austin Grill Master on the Travel Channel.
In 2017, LeRoy opened the barbecue truck LeRoy and Lewis, with a rotating menu of nontraditional meats and cuts and a working motto of "new school barbecue, old school service." LeRoy has also traveled to Australia and Russia to train and work with prospective pit masters and is known for his openness to teaching and sharing smoking secrets. We are thrilled to have him this year for BBQ-U on June 22–24, 2018. We had a chance to sit down with LeRoy for a quick interview.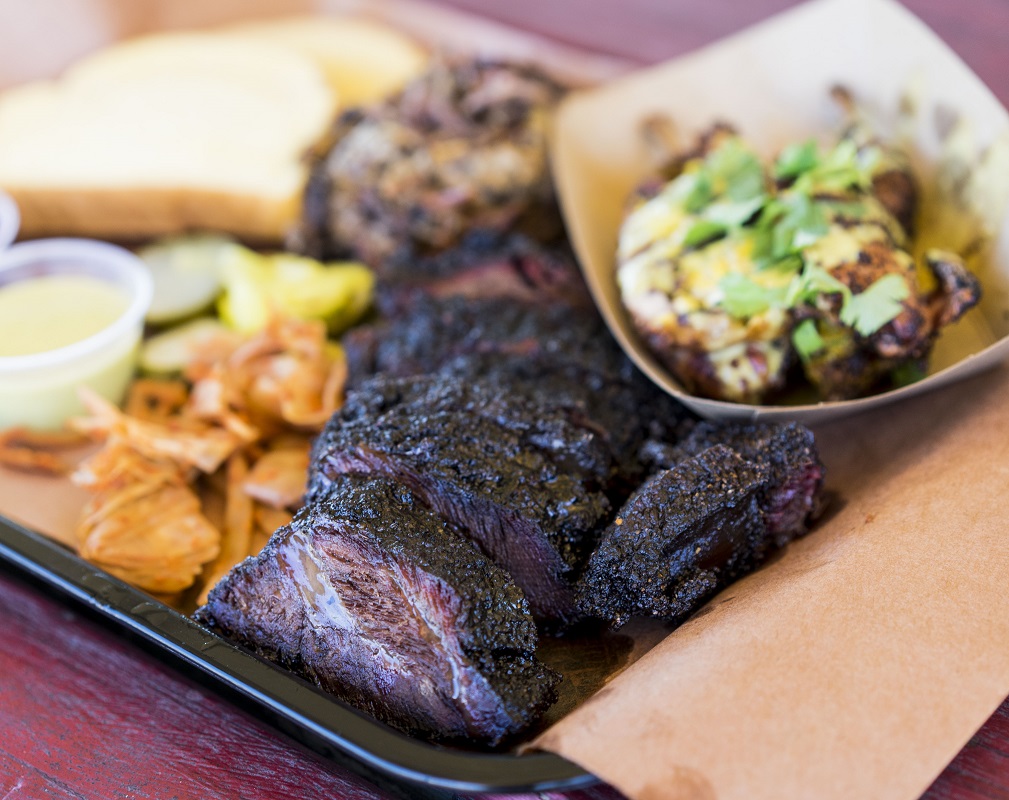 The last time you visited Paws Up was in 2016, correct? Tell us a little about your favorite memory on our ranch.
Correct. I took a hike through the woods one morning and saw a bald eagle for the first time in my life. Also, the last day of archery with my wife was fun and competitive.
What activity are you most excited about trying on property?
I'm most interested in doing some fishing this trip. I was not able to do that last time, and it seems like fun.
How did you become interested in barbecue?
I've been interested in barbecue for a long time. Since I was a kid cooking in the backyard with my dad. It's more than an interest growing up in Texas—it's an ingrained part of our culture.
Can you tell us about the dual smoker, which we hear you're bringing to Paws Up? And why it's called "the twins"?
Between leaving Freedmen's (my last BBQ job) and opening LeRoy and Lewis, I taught some classes to keep me busy, keep money coming in and to stay relevant in the barbecue scene. I liked the idea of cooking with people and connecting with people over BBQ on a deeper level. One of my students was Sheldon Mason from Montana. He has his own pop-up BBQ business, and he designed the pits for capacity and travel—as two back-to-back smokers that mirror one another.
Can you explain what you mean by "new school barbecue"?
As the next generation of Texans who are carrying this tradition of barbecue into the next decades, it's our responsibility to put our own stamp on it, improve it and give it to those who come after us. New school BBQ is about taking the method and soul of BBQ and injecting new life into it with updates on classic cuts, global flavor profiles and modern hospitality.
What is your favorite thing to cook at home?
Vegetables, mostly in pasta and stir fries. I like to keep it simple and use herbs from my garden. I also use a lot of eggs.
What is your favorite cooking show on television?
Used to be Good Eats. Now it's Mind of a Chef.
Is there something you've never grilled that you want to attempt?
I've never cooked a fish I caught on the beach or on a shore. I would love to do that.
 What travel destination is next on your bucket list?
Germany, Hawaii, Italy.
If you could cook alongside one barbecue chef, who would it be?
I would love to cook with Tootsie Tomanetz from Snow's BBQ in Lexington, TX.