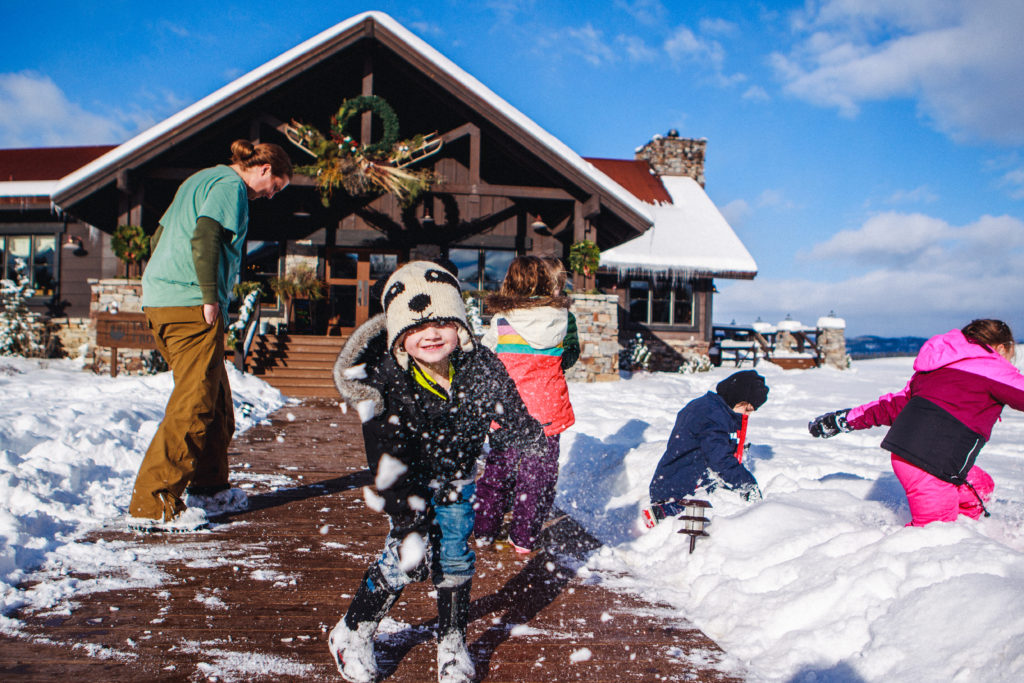 This holiday season, leave behind the hustle and bustle for something truly magical: Christmastime in Montana. At The Resort at Paws Up, you're in for a warm and adventurous holiday weekend. We have elves to take care of everything. Here are 10 reasons to spend Christmas at Paws Up in pictures and words.
You get to experience a picture-perfect backdrop of snow-covered mountains.
You'll rock around your very own decorated tree.
You'll receive a surprise personal visit from Santa, right in your cozy luxury home with gifts and all.
You'll experience bonfires with s'mores and downhill snow tubing with a snowmobile chauffeur, followed by hot apple cider.
You'll participate in a gingerbread house decorating contest.
You'll enjoy quality family time with bingo game nights and more.
You'll warm up with indoor activities such as holiday crafts, movie nights and plenty of shopping at our Wilderness Outpost.
You'll experience a family broomball game on the Paws Up ice skating rink.
You'll enjoy the best Montana Christmas brunch and a glittering Christmas dinner with live music.
You'll end each day soaking in a soothing hot tub and then relax by your roaring fireplace.
Enough said? Contact our live chat on pawsup.com now for more information.