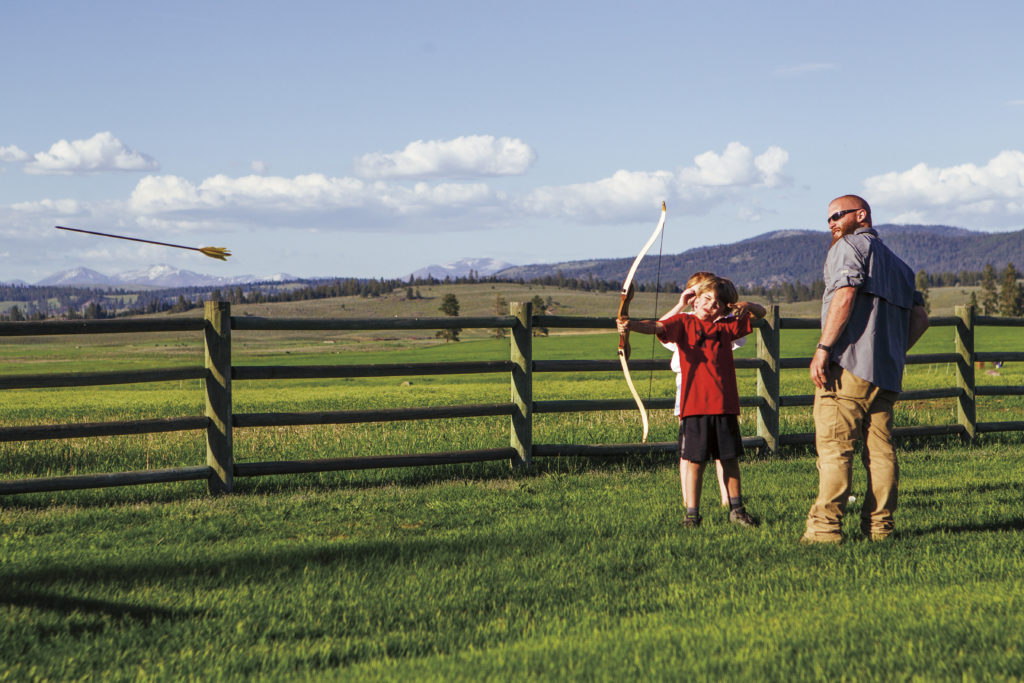 Why does it always seem like all the best rides are for those who meet a height requirement? Here at Paws Up, we don't limit the fun to those who measure up to a sign. Here are just six examples of how we put the biggest smiles on our smallest guests.
We would never make you go in circles on some sandy, worn-out path. Instead, our wranglers will show you a true adventure! You'll say hello to your pony, get a boost up and then ride through beautiful trails. It's 15 minutes of giggles and photo ops. Parents can tag along, too.
2. GARNET GHOST TOWN
Ever been to a real ghost town? We have one that's practically in our own backyard! It's just 20 minutes away, but it's a step back in time to the early 1900s. Explore the general store, hotel, saloon and homes of this uninhabited town. But wait—you don't believe in ghosts, do you?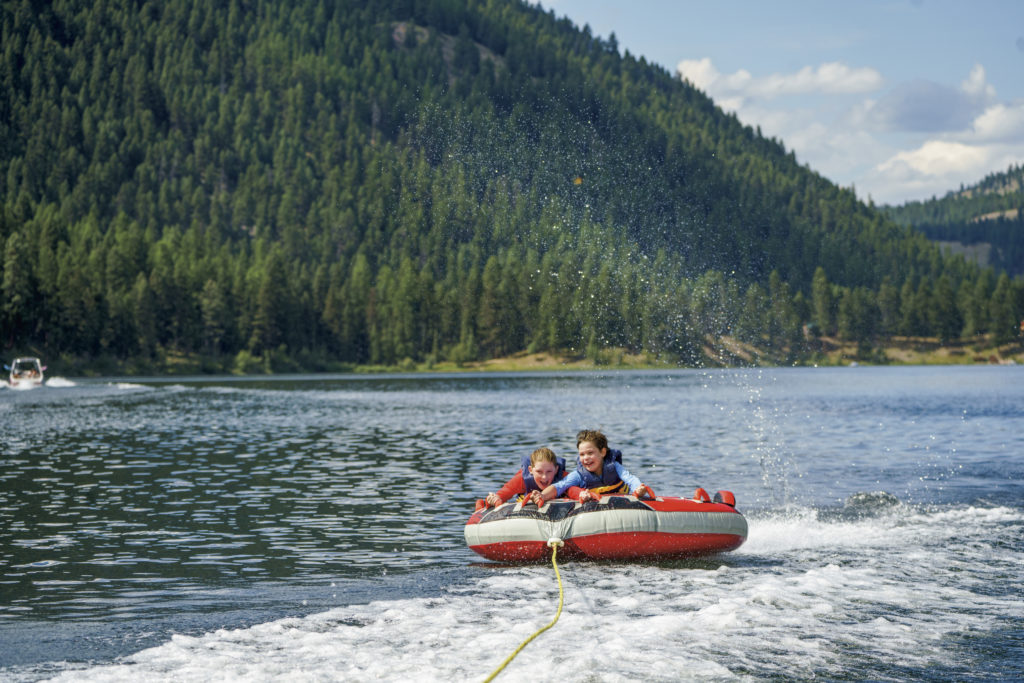 3. THE ISLAND LODGE AT SALMON LAKE
Imagine having a whole island to yourself and your family with boats, fishing poles and a floating trampoline! Cool off with a blackberry lemonade. Or dip your feet into the clear, blue water and let the tiny fishies swim around your toes. At sunset, go for a nice pontoon ride. Ahoy, sailor!
4. CLEARWATER RIVER CANOE TRIP
Head out on the water with a family canoe trip. Relax in the middle while bigger kids or grown-ups paddle down a 3.5-mile stretch of the Clearwater River. Notice the stunning views of the Swan Mountains. See if you can spot an eagle. But make sure you get a turn to try paddling, too!
The race is on! You'll go up to 20 miles per hour around a half-­mile track side-by-side with Mom or Dad. Learn to steer around one corner after the next. If you're under six, trackside bleachers provide the perfect spot to watch your favorite racers power their way to the checkered flag.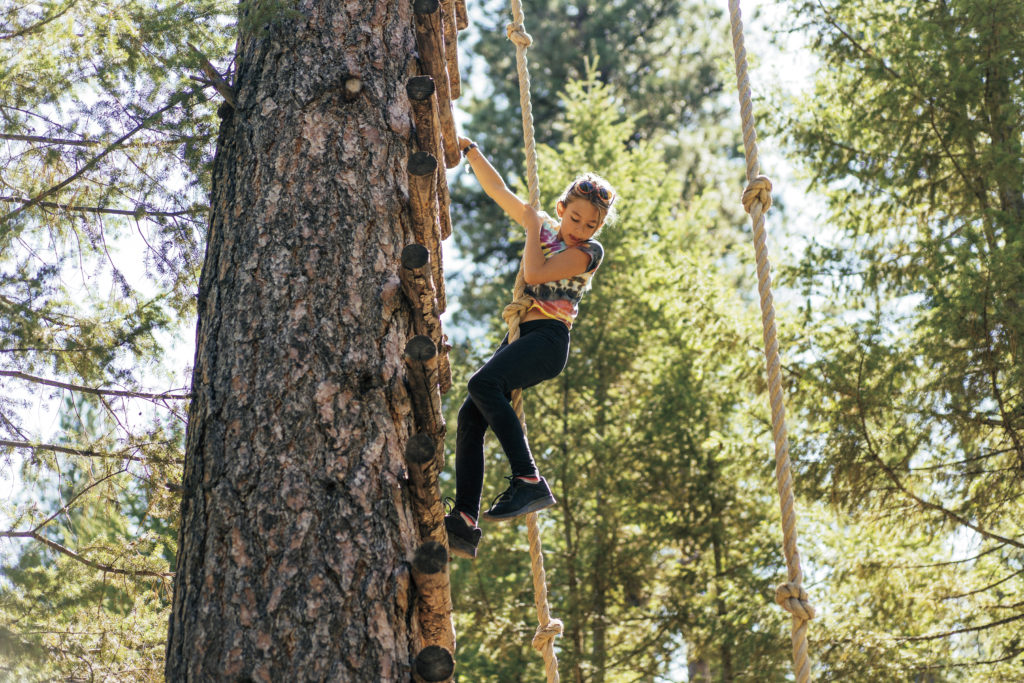 6. LITTLE DISCOVERERS AT THE KIDS CORPS OF DISCOVERY
Need to seriously get your wiggles out? Kiss your family goodbye for a few hours and join us at the Kids Corps of Discovery, where you can meet new friends, play games and try tie-dying and searching for sapphires.