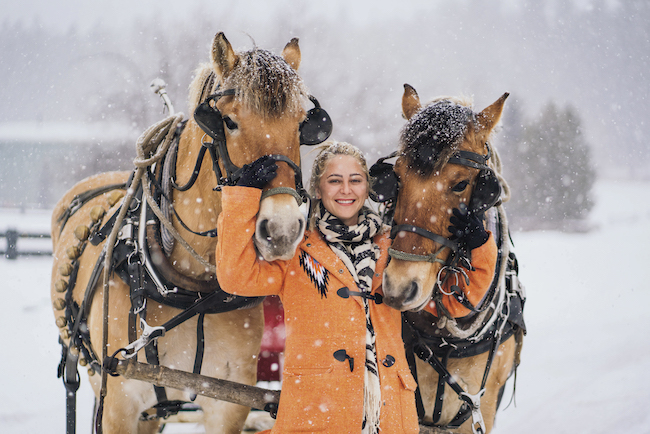 Top Chef Season 14 winner Chef Brooke Williamson is no stranger to The Resort at Paws Up. In fact, she's been here more than 20 times as a featured chef during some of our biggest culinary events.
"Brooke's passion is infectious," says Scott Schaefer, Director of Special Events. "She's very accomplished, but she's so approachable."
Her warm and adventurous spirit means you're just as likely to find her hopping on a snowmobile (her favorite wintertime activity) as you are cooking in the kitchen. "The magic of these events, and what really separates them from other culinary events around the country, is the interaction guests have with our featured chefs. Normally, it would be rare to go out on an ATV ride, make s'mores or have a drink alongside a celebrity chef, but that intimacy is exactly what our events offer," explains Schaefer.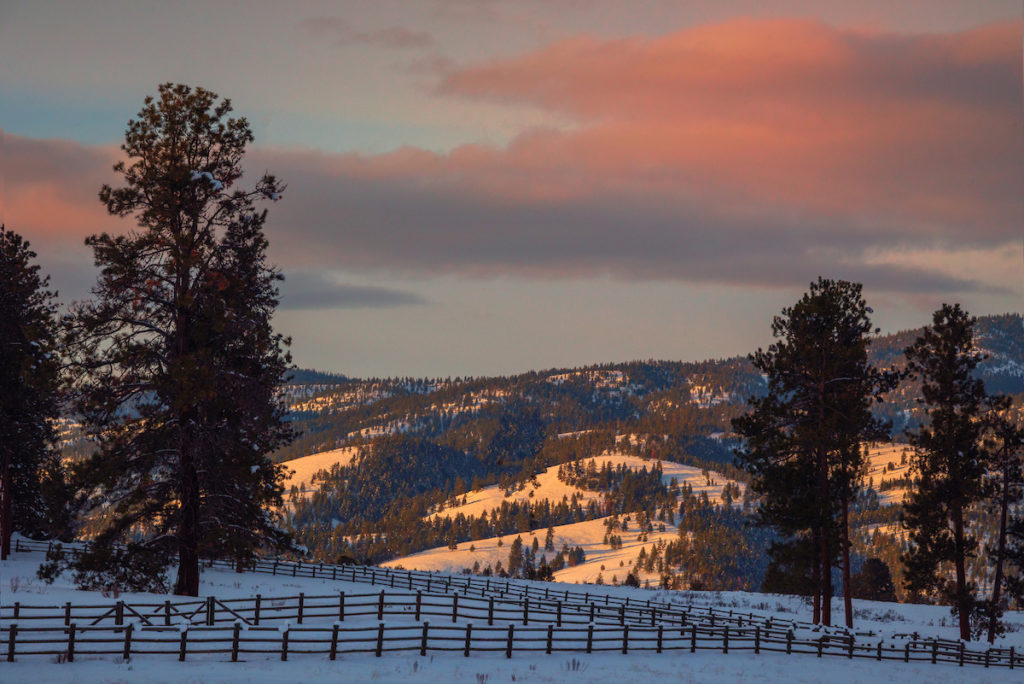 Williamson agrees: "It's really a great mesh of business and leisure." She's been bringing her family along for the ride (quite literally—her son's first snowmobile ride was here at the age of seven), and while she's visited for many reasons, every season, her favorite time of year here is in the winter. "It's probably because we're from LA and it's a complete 180," she says. "Winters in Montana have spoiled any California winter. It's just a magical place and time of year on Earth."
Speaking of magic, Williamson and her family, who consider Paws Up their "second home," have become particularly enchanted with the staff, who go out of their way to ensure her son celebrates his birthday in high style (his special day often falls over WinterFest). "Last year they let him push the button on the fireworks," Williamson says.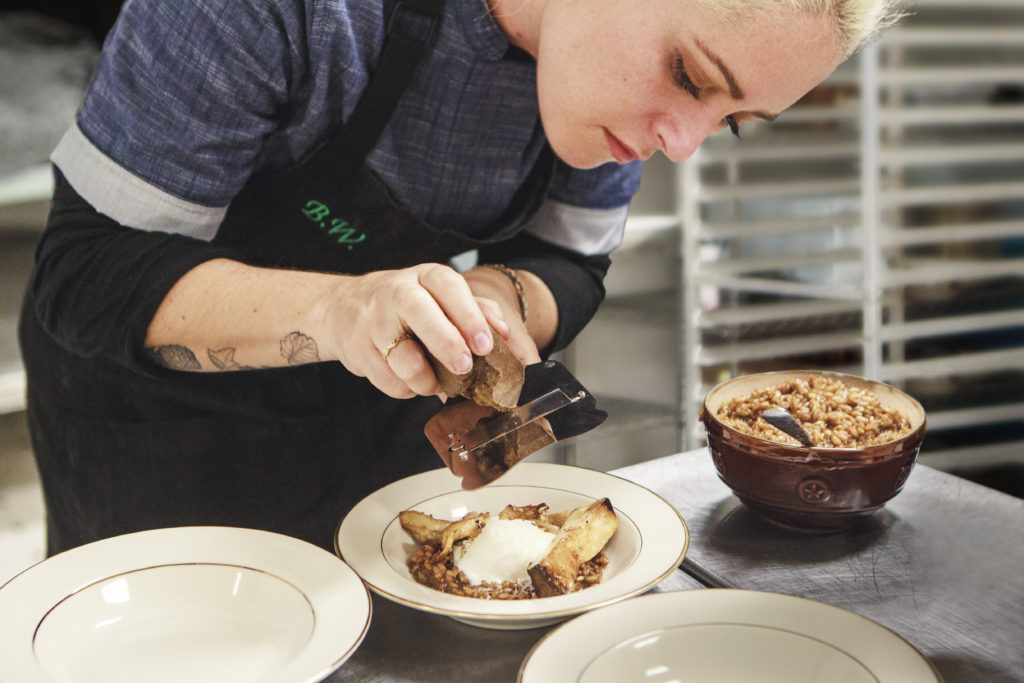 While she waits to determine the menu until just before the event, one thing is certain. She'll be jumping on a snowmobile and heading over to Garnet Ghost Town, and you're more than welcome to join her.
Williamson, along with Top Chef: All-Stars LA winner Chef Melissa King, Cochon 555 Heritage BBQ contest winner Chef Annie Pettry and acclaimed Oregon winemakers Lynn and Ron Penner-Ash, will be heating up The Resort at this year's WinterFest culinary weekend February 12–15, 2021. Learn more at go.pawsup.com/winterfest.