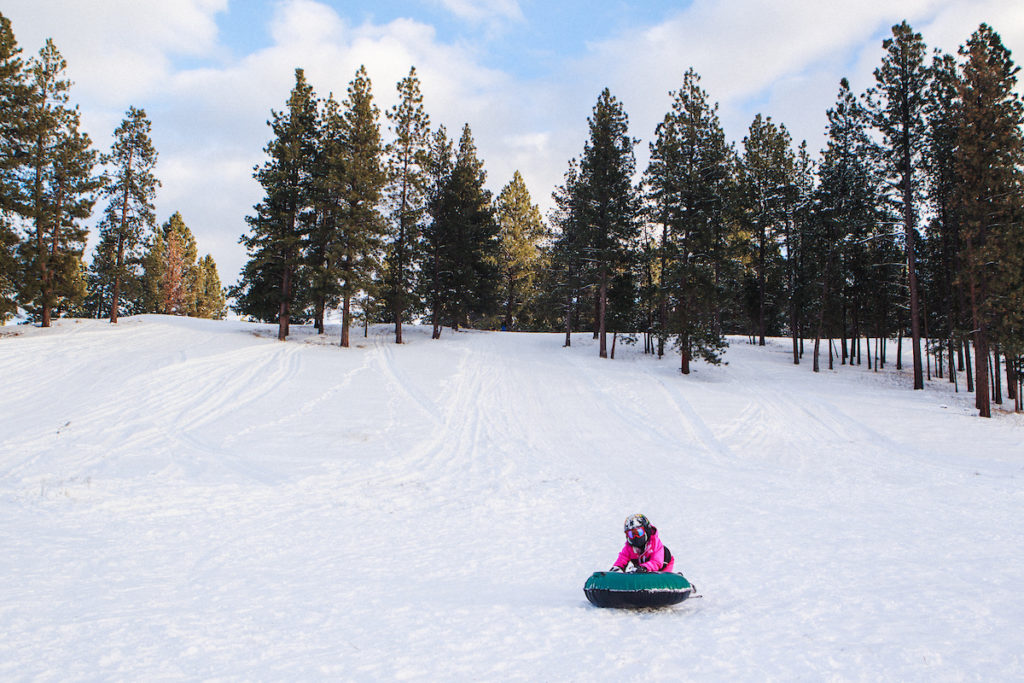 Whether it's the swoosh of your snow tube shooting down a run, the whirring sound of blades against rock-hard ice or the snap of a sporting clay being hit in midair, the sounds of winter come alive at Paws Up. Here, the landscape is filled with the kind of excitement that turns snow days into playdates.
One gathering spot for good times is Blast Mountain Tubing and Ice Skating Park, The Resort's new wonderland within a wonderland. Experience the thrill of the ride when you fly down each chute, bouncing and bobbing on your inflatable tube, reaching heart-racing speeds and occasionally catching air. The kids will holler with glee as they take on banked curves and long stretches before gliding to a stop. And if climbing in snow boots isn't your thing, grab a towrope and let it whisk you back up.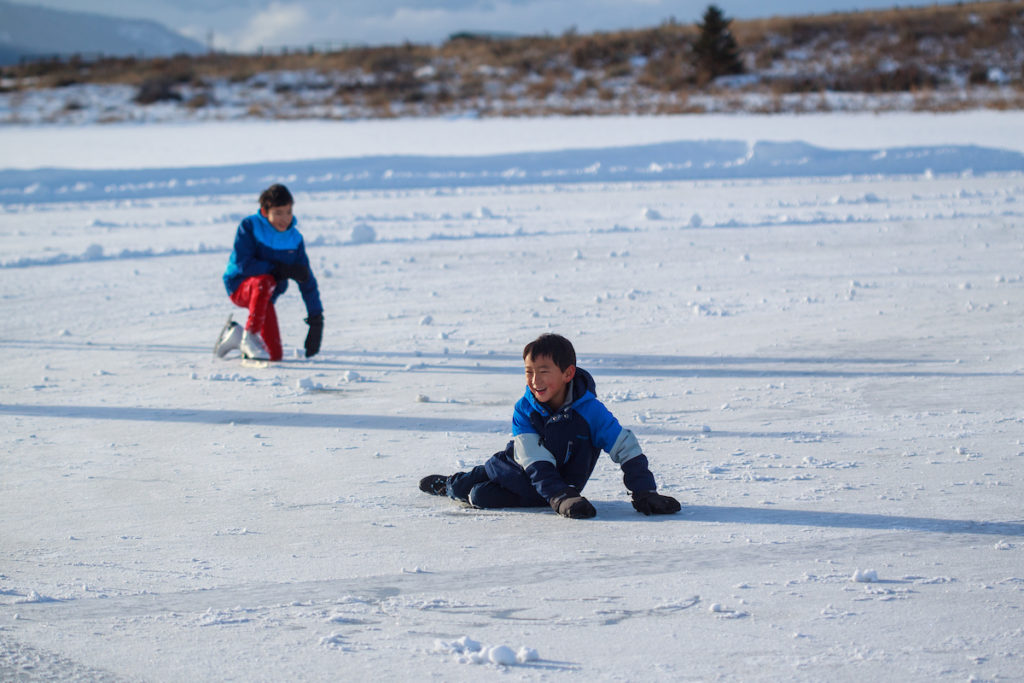 Don't forget to lace up your skates for some laps and twirls and (if you dare) leaps. If you want to bring out your competitive side on the ice, head back to the rink just behind the Cook Shack to join a game of curling or broom hockey. At Blast Mountain, figure skaters have the smooth, glassy ice all to themselves.
To warm up, head to the clubhouse for hot chocolate and snacks, plus beer and wine for the grown-ups.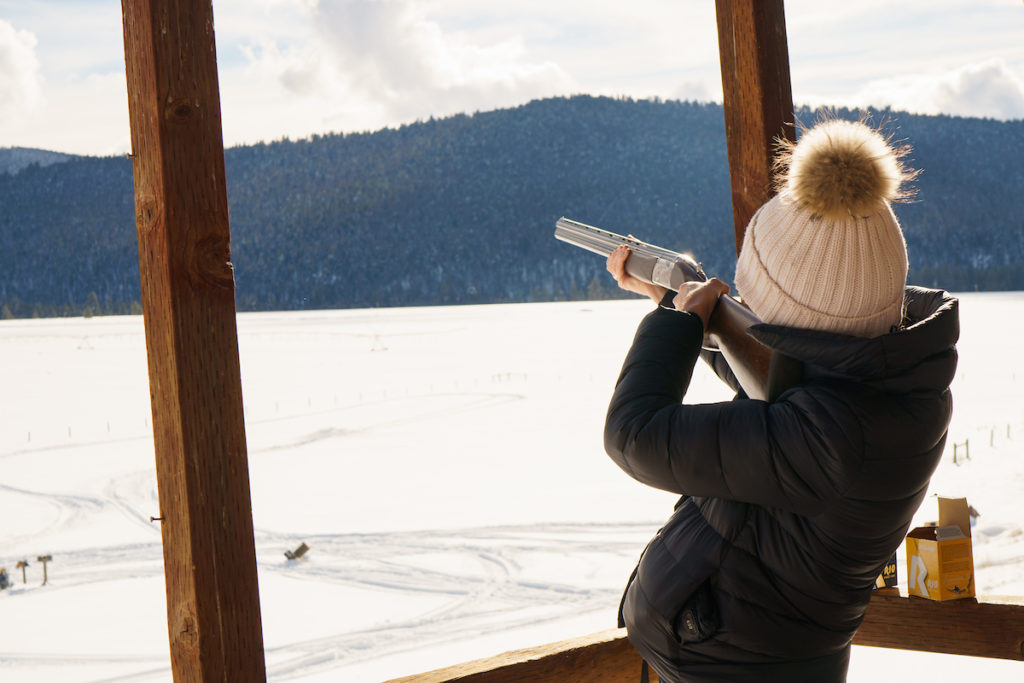 ANOTHER KIND OF BLAST
After visiting Blast Mountain, one option to round out your day is on the other side of the mountain. Test your shooting skills with a sporting clays adventure on a course specially designed to resemble real-life field conditions. Difficult yet fun, our scenic stations will give your sporting side an exhilarating challenge. Just take aim and get your pulse pumping. You'll have plenty of time to relax before dinner.
With Montana's reliable late-December snowfall, Blast Mountain and sporting clays are two of many reasons Paws Up makes for an epic Winter Break getaway. Plan your whole trip at go.pawsup.com/winter-break.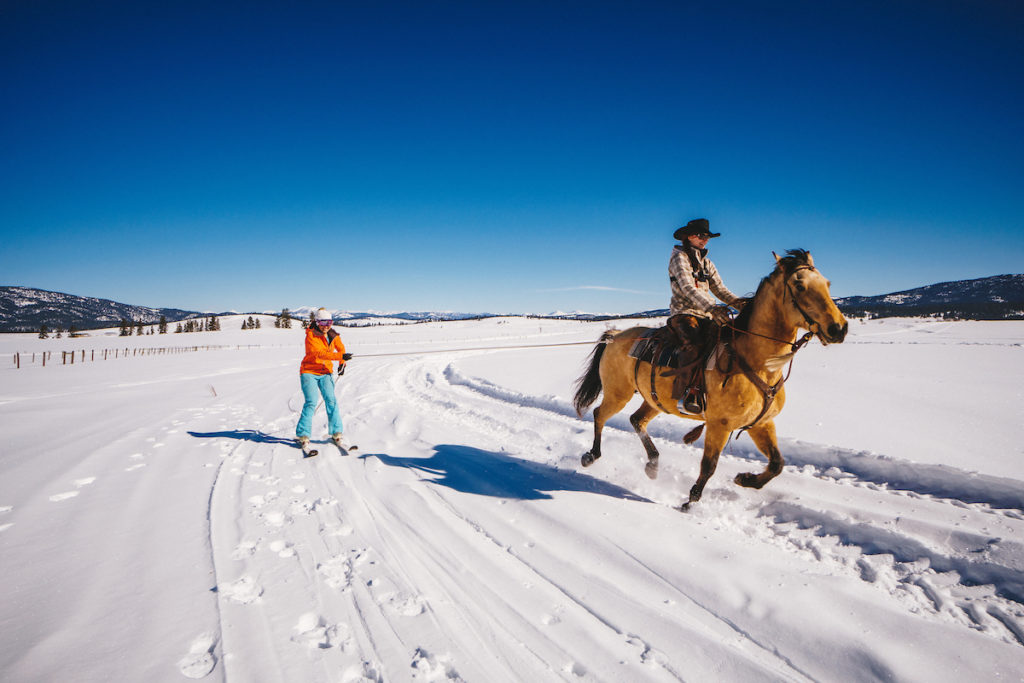 IF IT HAPPENS ON SNOW, WE'VE GOT YOU COVERED.
From dogsledding and snowmobiling to snowshoeing, we may have thought of everything.
Up for some downhill?
A short drive away is one of Montana's best ski resorts, Snowbowl, where you can schuss down 2,600 vertical feet. The Whitefish and Lost Trail ski areas are also near Paws Up. Around here, your skiing and snowboarding choices are endless. After the scenic ride back to The Resort, treat yourself to a relaxing soak in your luxury vacation home's hot tub while watching more powder fall from the sky.
SKI Magazine calls skiing in Montana "Uncrowded. Unspoiled. Unbelievable." And snow lovers at Paws Up are simply unstoppable.