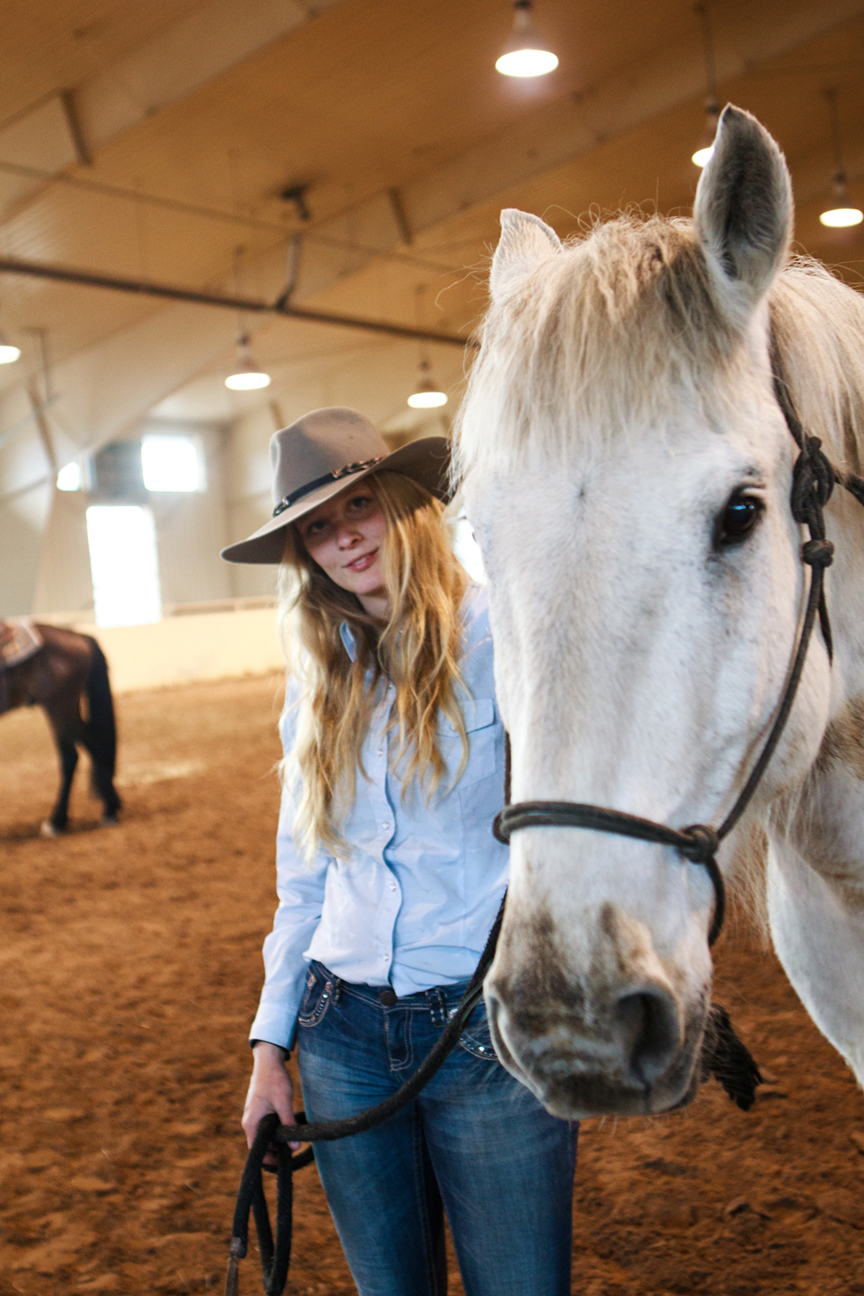 If you're coming to visit Paws Up this winter, we have a new winter challenge. Show your mastery of wrangling cattle by taking part in our new equestrian adventure, Cow Croquet. You and three of your cowboy/cowgirl friends will mount horses in the Saddle Club's indoor arena and try to guide cows through one of five gates—just as if you were knocking croquet balls through metal hoops in the back yard. You will compete against another team of four players, and each team takes turns to try to "push" the cows through the selected gate. The leader/referee of the match yells out the selected gate (1–5) at the beginning of each round, and each team is timed on how long it takes to get the cows through the gate. The team with the best results and times wins! The idea to offer this new activity came from The Resort's own Equestrian Manager Jackie Kecskes. We sat down with Kecskes to find out more about this creative idea and to get her thoughts on wintertime at Paws Up.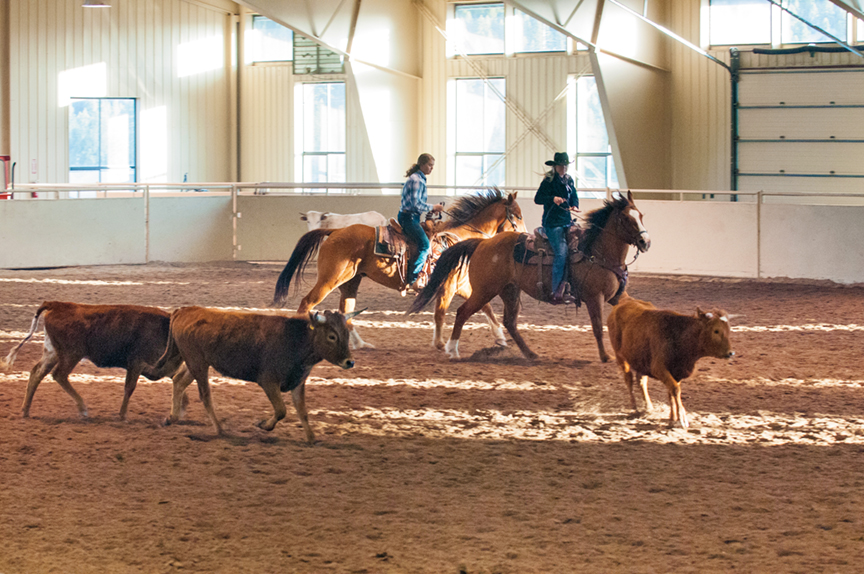 HOW DID YOU COME UP WITH THE IDEA
FOR COW CROQUET?
I bought a border collie last October and was watching a lot of training videos online. I knew if he's going to live on a ranch he should be handy. I kept coming across videos of sheepdog trials (where the border collie must herd sheep through a series of gates, independent of the human, who is a long distance away whistling directional commands). This got me thinking. We already offer team penning during wintertime, but we were still lacking the cattle drive element that people love so much in the summer—the act of moving a large group of cows as a unit. I set up some gates in the arena, substituted cows for sheep and people on horseback for a border collie, and that is how cow croquet was born.
HOW LONG IS THIS ACTIVITY?
It takes two hours from start to finish.
WILL THIS ACTIVITY ONLY BE OFFERED IN THE WINTER MONTHS?
Yes. It is a winter exclusive!
WHAT'S YOUR FAVORITE THING ABOUT WINTERTIME AT PAWS UP?
The atmosphere—everything seems to get very quiet,
despite all the hustle and bustle of our guests doing activities
and enjoying the snow. There's something about the ranch
getting blanketed in fresh snow that makes it magical.
WHAT OTHER EQUESTRIAN ACTIVITIES DO YOU OFFER IN THE WINTER?
What don't we offer would be the better question; we offer everything
from trail rides to indoor team penning and Cow Croquet
to picturesque sleigh rides through the homes.