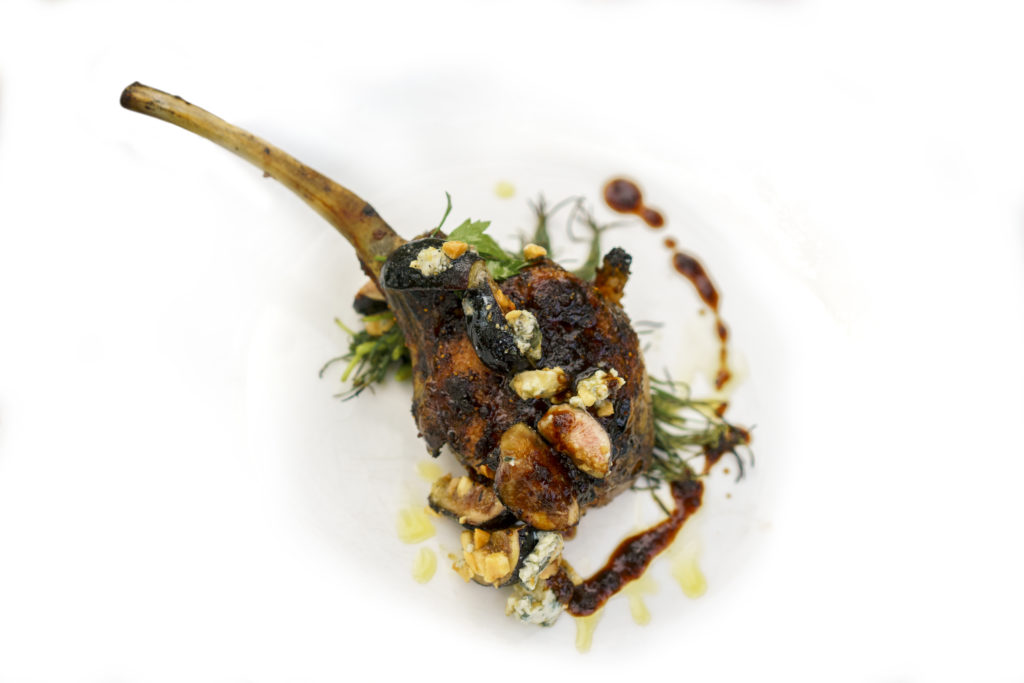 How does Pomp, buried under winter's blanket in tiny Greenough, Montana, keep carving out a reputation for dining excellence? Paws Up Executive Chef Sunny Jin takes a collaborative mindset to work each day. "Staying set in our ways would plateau creativity," he said. "Our guests are often the strongest voices guiding our food, giving us foresight into a more valuable dining experience."
Innovation is also a necessity when the cooking features local, seasonal ingredients. "Winter is where I find my best moments. Simple preparations open a new world of opportunity," Jin said. In wintertime, for example, it's the long, slow braises that are close to Jin's heart: "When you devote yourself to a one-pot dish and its components, it teaches you to focus on the ingredients and timing for a meal that is both simple and rewarding."
While Jin's masterful elk short ribs, dry-aged bison ribeye and Rocky Mountain trout have been among past winters' culinary wonders, beef is always a centerpiece. At its heart, Paws Up is a cattle ranch. And this season, some of that beef is special indeed.
"We've received our very first cuts of Wagyu beef from our Paws Up Ranch," Jin said. Which means diners can expect exquisite portions that are highly marbled, ultra-tender and melt-in-your-mouth delicious.
Out here in the wilderness of fine dining, creativity often snowballs from one area of the kitchen to another. "Every Paws Up family member, and I mean everyone, is encouraged to throw ideas on the chopping block," Jin noted. Rest assured, once an idea is born, it will be cultivated by a true master.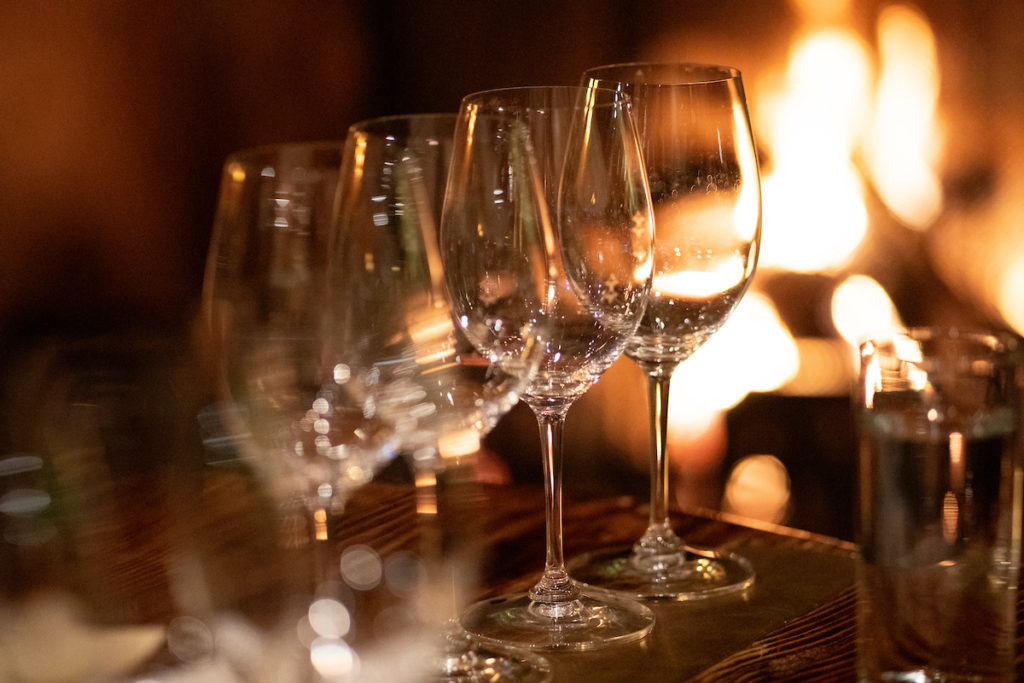 WINE SPECTATOR POURS ON THE ACCOLADES: POMP EARNS AWARD OF EXCELLENCE
It may seem unusual for Wine Spectator to honor a Montana establishment with its prestigious Best of Award of Excellence. But, considering the carefully curated vintages and labels at Pomp, it's really not surprising. In awarding Paws Up's fine dining restaurant, Wine Spectator noted the menu's particular strength in California wines as well as its strong showings from illustrious Burgundy, Piedmont and Champagne vineyards.
Guests visiting during our annual WinterFest culinary weekend (February 12–15, 2021) will get a special viticultural treat: sipping alongside Lynn and Ron Penner-Ash, cofounders of Willamette Valley's Penner-Ash Wine Cellars.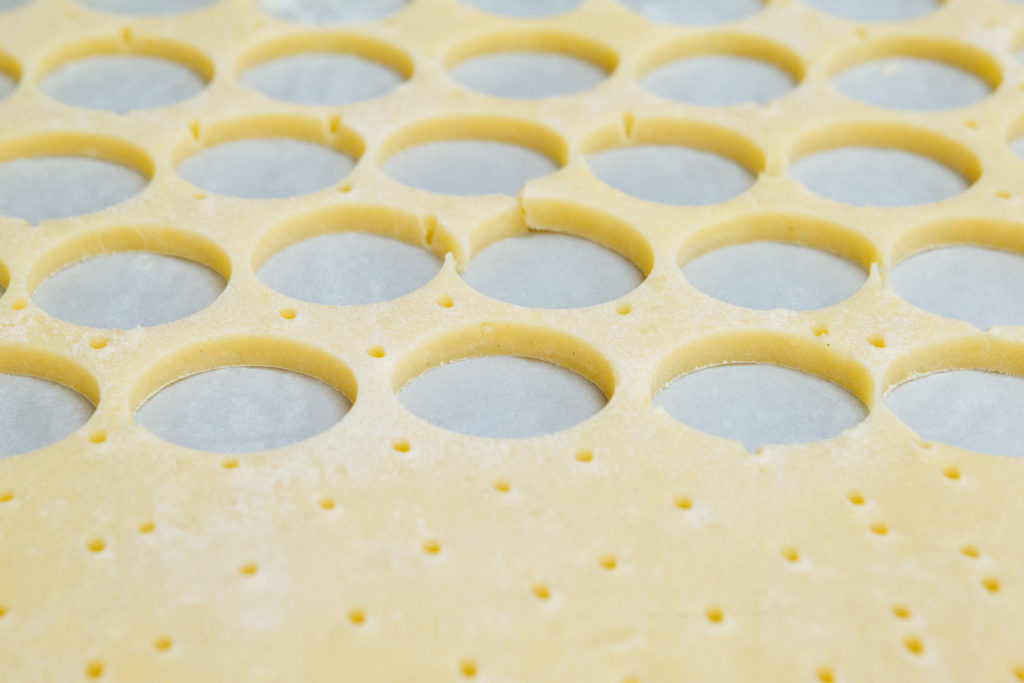 THE HOLIDAYS ARE SWEETER WITH CHEF AMANDA ROCKMAN.
Here's one creature we love to have stirring: Chef Amanda Rockman will be joining us December 24–26 for her fifth trip to Paws Up. And each time she visits, she brings bubbling energy and a joy for baking.
"Really, what I try and do is give people of all ages skills they can use to get creative in the kitchen. If they're going to take the time to come and talk with me, I want to feed them useful nuggets to take home," she said.
And those nuggets she offers are decorated with kudos. A James Beard Award finalist and two-time Jean Banchet Pastry Chef of the Year, her pastry chef skills are admired from Chicago to Austin.
What's she looking forward to this time? "It's super fun to watch the kids," Rockman said. "How they decorate their cookies. Some are so methodical about how they decorate each cookie … and some just dump the sprinkles on top and smile big."
When she's not whipping up flour-y goodies for Paws Up guests, you'll find Rockman cuddled up in a dogsled making a mess of the snow.
To join Rockman over Christmas this year, start by visiting go.pawsup.com/holiday­treats for more info.
In the meantime, enjoy her recipe for sugar cookies.
Amanda Rockman's Holiday Sugar Cookies with Royal Icing
INGREDIENTS
3 1/4 cups all-purpose flour
1 teaspoon baking powder
1/4 teaspoon grated nutmeg
6 ounces unsalted butter, room temperature
1 1/2 cups granulated sugar
1 teaspoon sea salt
1 tablespoon oat milk
2 teaspoons vanilla paste
2 eggs
ICING
1 cup powdered sugar
2 tablespoons milk
Food coloring and gel as desired
DIRECTIONS
Cookies:
In a medium-size bowl, sift together flour, baking powder and nutmeg. Set aside.
Using an electric stand mixer fitted with the paddle attachment, beat butter, sugar and sea salt until light and fluffy. Add oat milk and vanilla paste. Add eggs, one at time, and scrape bowl after each addition. Gradually spoon flour mixture in, beating on low speed until dough is smooth and well-blended.
Turn dough out on work surface. Cut dough in half and shape each portion into a compact disk. Wrap tightly in plastic wrap and chill for 4 hours up to overnight.
Preheat oven to 325F. Unwrap 1 dough disk and roll on lightly floured work surface to 1/4-inch thickness (lightly coat rolling pin with flour to prevent sticking). Cut into chosen shapes and place 2 inches apart on parchment-paper-lined baking sheets. Refrigerate cookies on baking sheets for 5 to 10 minutes to help them keep their shape when baked.
Bake in preheated oven for 8 to 10 minutes, or until edges are golden brown. Cool cookies completely on wire racks, about 20 minutes. Repeat process with remaining dough.
Icing:
In a medium bowl, combine sugar and liquid until smooth. Add more sugar or milk as needed for desired consistency For outline icing, you want a consistency that will keep its shape; for the flooding icing, you want looser so that it can fill in the shape. Apply gel food coloring and extract for flavor.