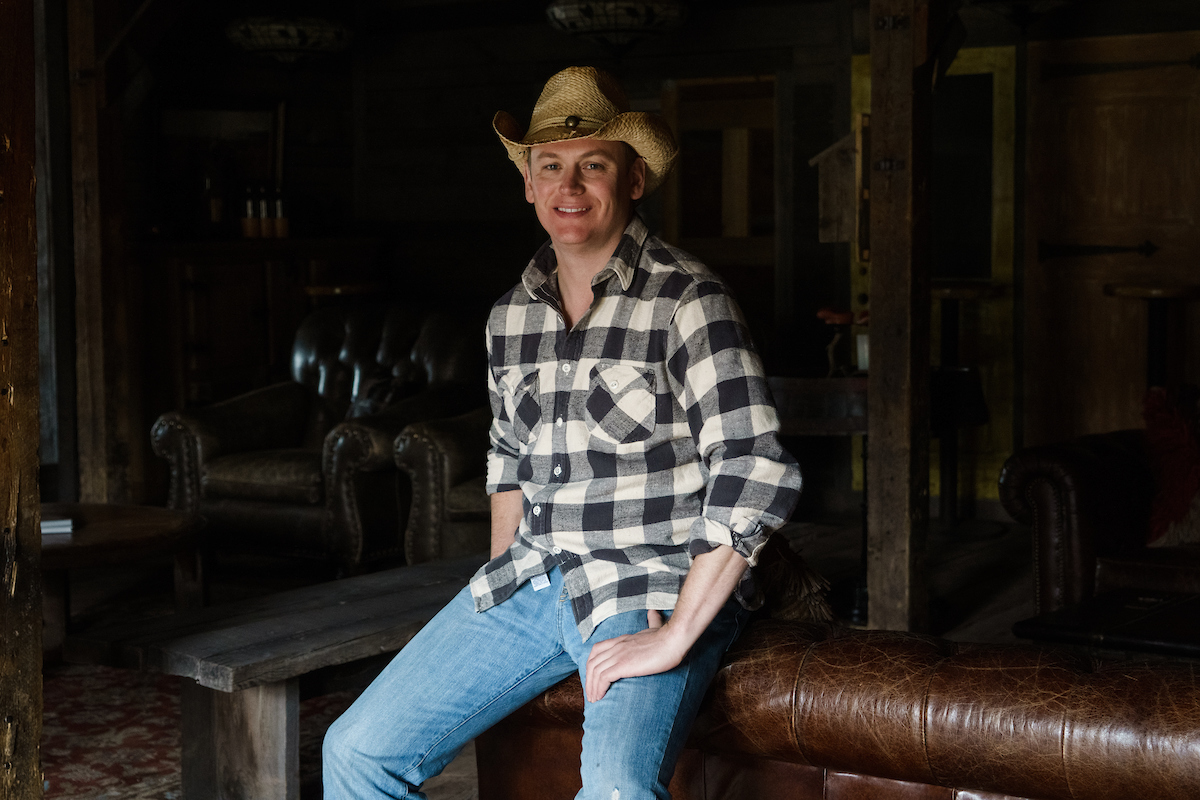 Get ready for a big surprise this summer at The Resort at Paws Up. Campfire Chefs is the latest way we've turned camping into glamping®. After a day of wilderness adventures, you could be treated to the cuisine of an Iron Chef winner or a James Beard Award winner.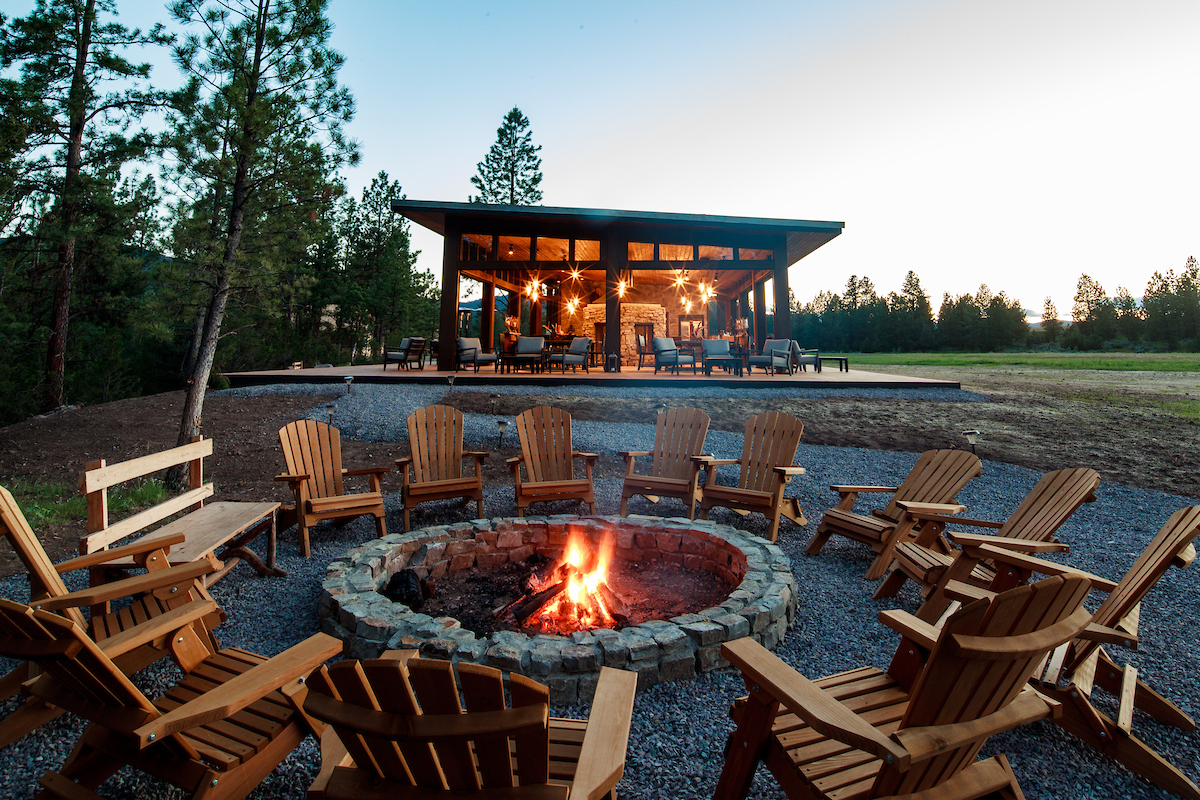 It means you could be sitting down for a nice meal in your camp Dining Pavilion, admiring the view of the Blackfoot, loosening your bootlaces, when suddenly you spot a James Beard Award-winning chef peeking out from the kitchen. Or, you're sliding a marshmallow onto a skewer and out of nowhere one of the country's foremost pastry chefs leans over to give you a hand. The best part is? No jacket required.
We're thrilled to have Chef Garrison Price back this summer for Campfire Chefs on July 23–26, 2018.  Price has a deep understanding of quality ingredients, with a commitment to upholding their simplicity, elegance and integrity. As the executive chef of Il Buco Alimentari & Vineria, he works to develop the restaurant's beloved market-driven approach to Italian cuisine, while adding his own distinctive global influences. We had a chance to sit down with him and find out more about what makes him tick.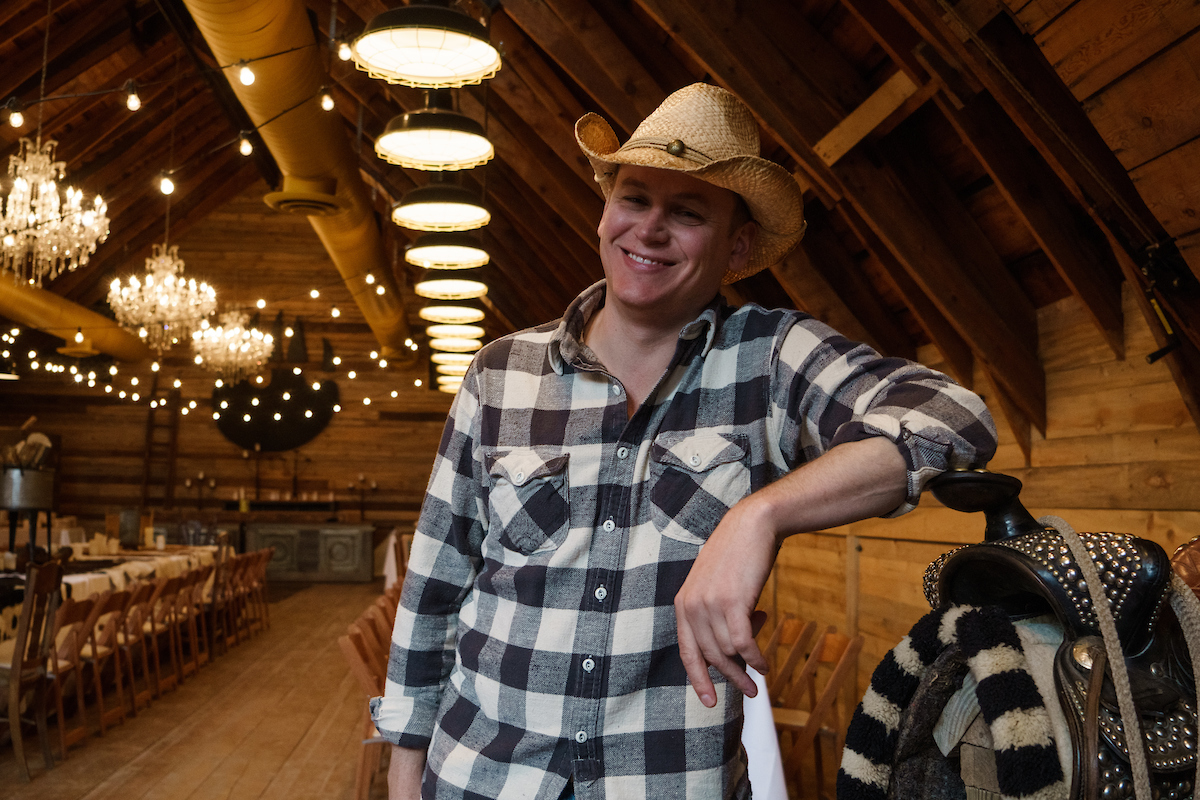 What inspired Il Buco Alimentari & Vineria? 
Il Buco Alimentari & Vineria was inspired by simple, authentic food made with an uncompromising ethic and the joy of sharing it with friends. The restaurant is a celebration of the purest expressions of culinary integrity. We are delighted to offer our house-made heritage pork salumi, naturally fermented breads, ancient grain pastas and pastries, curated using traditional methods and ingredients.
What originally brought you to New York?
I was invited to move to New York City six years ago to be a part of Jean-Georges Vongeritchen's corporate culinary team from my chef de cuisine post at his restaurant in Kauai, Hawaii.
What's your favorite thing on your menu?
Our house-made bread and salumi is the best I know of in the city, but I really love our Riso Nero dish, which is made of Italian venere black rice sautéed with wild shrimp, house-made Calabrian sausage, leeks and spicy chili.
What do you like to cook at home?
I really enjoy cooking at home and because I cook Italian professionally, I love to cook Chinese and Southeast Asian at home. I try to keep my cooking healthy with mostly seasonal vegetables and whole grains, but I also love to cook steak.
If you had one tip for the home cook, what would it be?
The best tip I have for the home cook is to make sure to use the best-quality sea salt and olive oil. Use olive oil that is cold-pressed and not blended with other processed oils, and use natural, unprocessed sea salt. These natural products retain more nutritional content. Not to mention, they taste better and will make your food taste better.
What are a few of your favorite travel destinations?
My favorite travel destinations within the United States are any National Park and Hawaii. Internationally I have had a great deal of fun in Spain, Hong Kong and Australia. I'm looking forward to going to New Orleans, the United Kingdom and of course Montana this summer.
What did find most unique about being in Montana?
It was pretty unique to have wildlife so close. We saw loads of wildlife in Glacier National Park and on the ranch, like eagles, dusky grouse, beefalo, cutthroat trout and elk. You don't get that in New York City.
What was one of your favorite activities at Paws Up?
Probably my most favorite activity at Paws Up is fly-fishing on the Blackfoot River. It felt like a once-in-a-lifetime opportunity that I will hopefully have the chance to do again. I also love horses and tacking up.
What are you most excited about to experience this summer on our ranch?
This summer on the ranch I can't wait to see the stars again! Also, I'm excited to meet some new friends. The guests I had the opportunity to meet last year were really fun and interesting and I have had the pleasure to see them again when they visited me at the restaurant in New York City.
What type of food/cuisine will you be sharing at Paws Up during your Campfire Chefs series?
During the Campfire Chefs series this summer, I look forward to sharing some simple Italian-inspired cuisine focusing on local Montana products with a little twist from my global travels and ingredient knowledge.