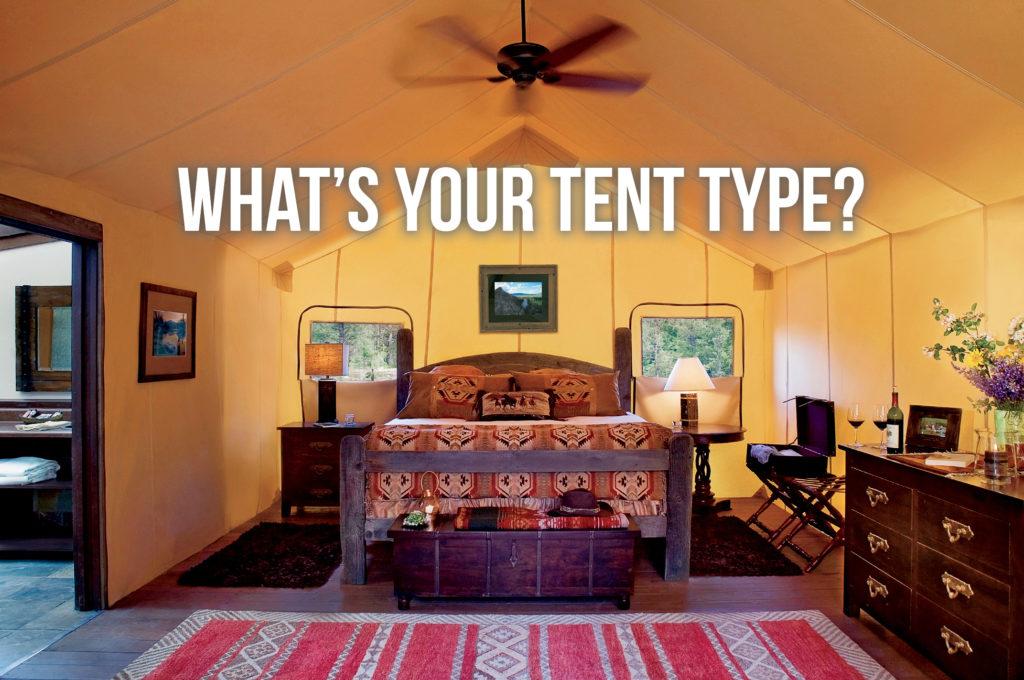 When you picture your ultimate luxury camping getaway, what do you see? Is your tent peacefully secluded amidst the timbers—or right on the edge of the rushing river? Are you spending your days fishing and swimming—or would you rather be out biking and exploring? Just like our guests, each tent at The Resort at Paws Up has its own distinct personality. Discover what makes each camp unique and you'll be sure to find a match made in glamping heaven.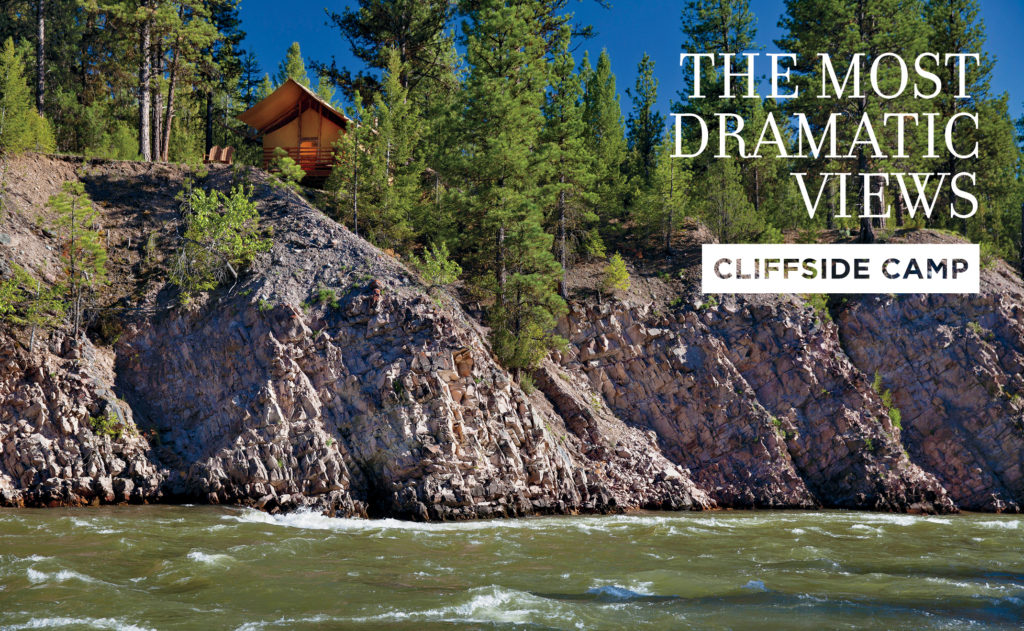 THE MOST DRAMATIC VIEWS
Each tent at Cliffside Camp is perched atop a soaring cliff to offer stunning views—and the heightened drama doesn't end there. The camp's Dining Pavilion extends over the Blackfoot River to offer dazzling surroundings at every meal. It's also home to two ultra-romantic honeymoon tents.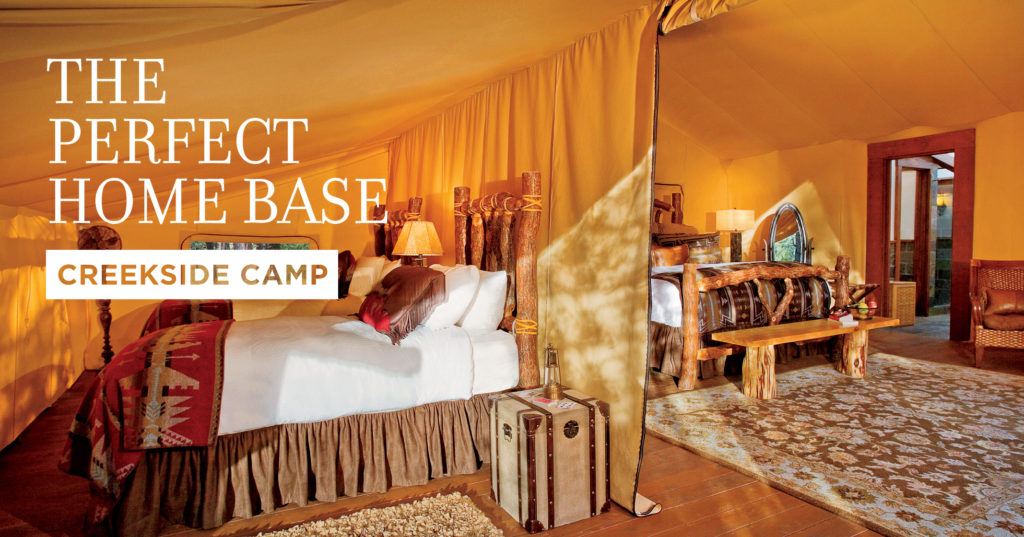 THE PERFECT HOME BASE
Wander off and explore—we'll be sure to call you back for dinner. Located on the banks of the idyllic Elk Creek, Creekside Camp is picture-perfect for families, offering plenty of charming wooded space to run, play and reconnect with nature.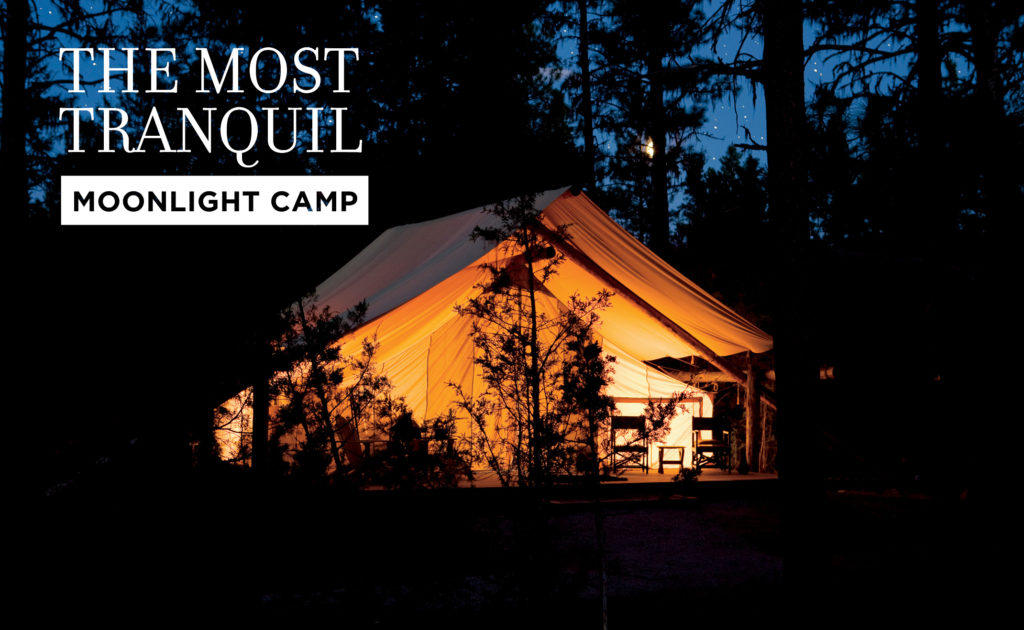 THE MOST TRANQUIL
Located on a private section of the ranch, Moonlight Camp is a Greetings from Montana! postcard come to life. Take a short stroll to the river, go for a bike ride, play horseshoes, sink back into Adirondack chairs and revel in this quintessentially Montana-style glamping retreat.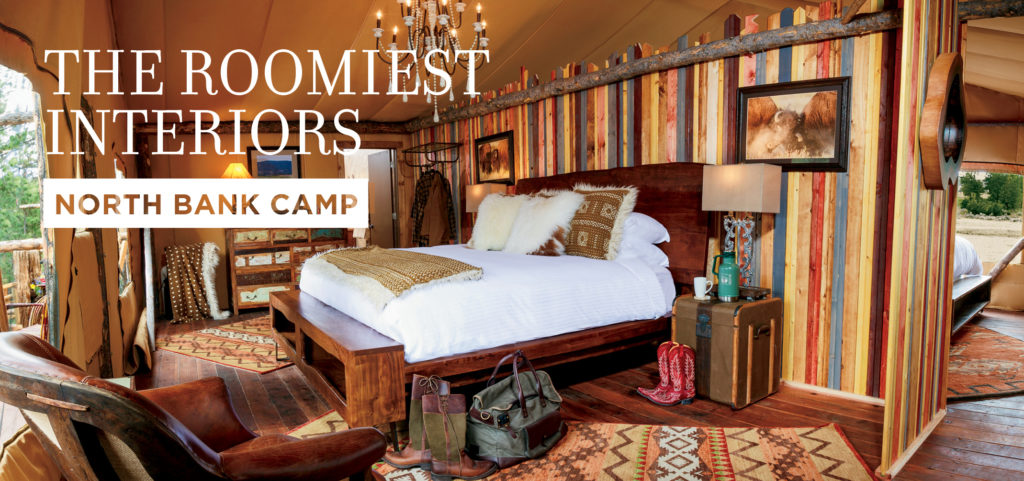 THE ROOMIEST INTERIORS
Want to put everyone all under the same canvas? North Bank is the first camp in the U.S. to offer three-bedroom tents, and every tent has a spacious balcony overlooking the river. Meals are family-size, as well—North Bank's welcoming Dining Pavilion features a massive fireplace and glass walls for a spectacular view.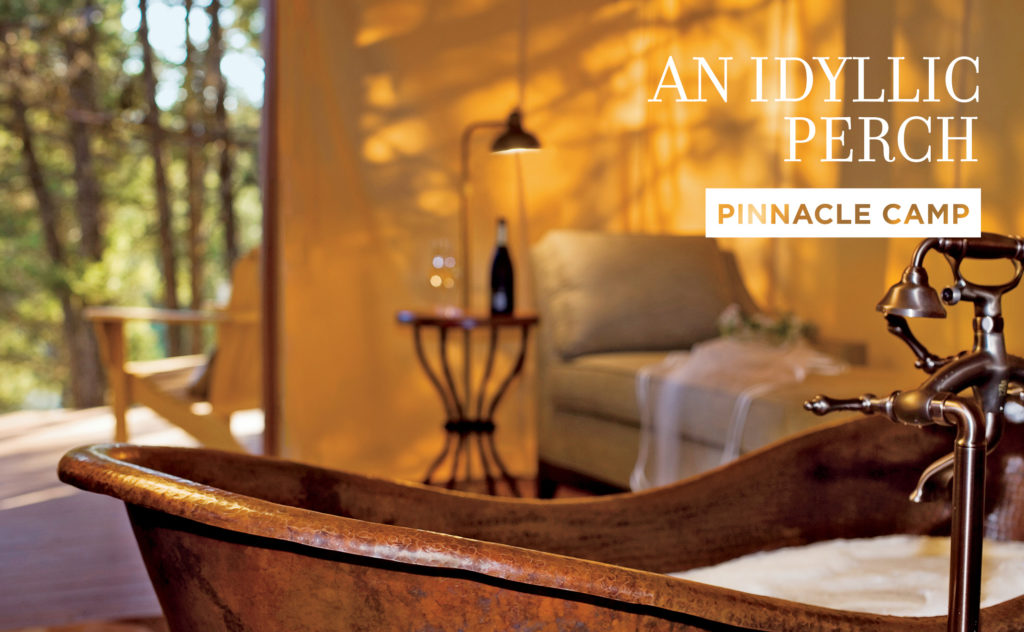 THE IDYLLIC PERCH
Sitting on a bluff overlooking the Blackfoot River and Elk Creek, Pinnacle Camp offers more than just a jaw-dropping view—here you also have access to swimming and fishing on the Blackfoot River. After a full day of adventure, sinking into your welcoming tub might be your favorite part.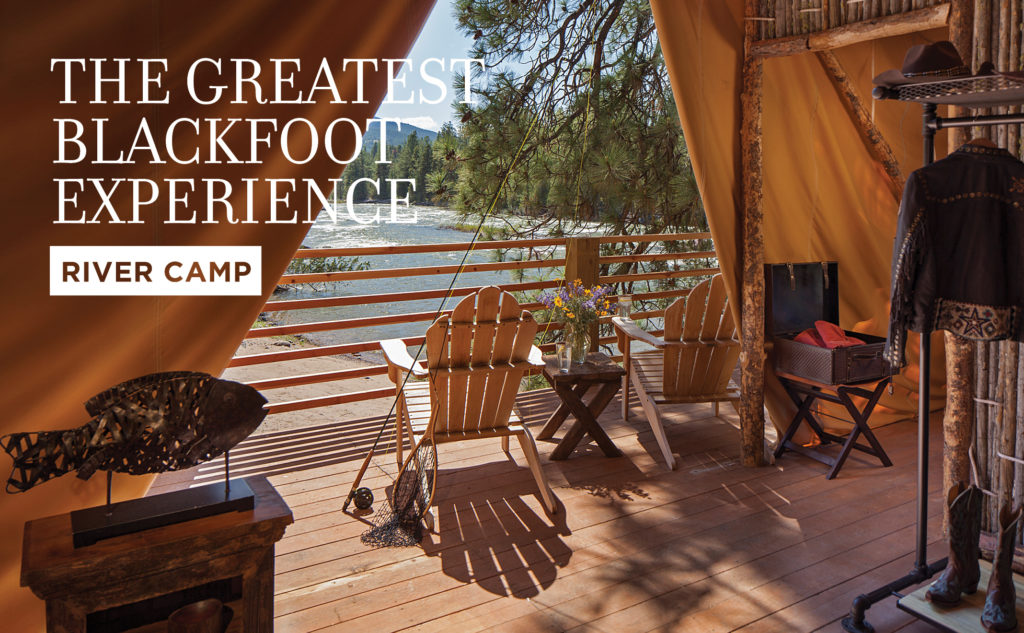 THE GREATEST BLACKFOOT EXPERIENCE
With tents that sit directly on the banks of the Blackfoot, River Camp offers the ultimate way to take advantage of its legendary waters. After spending your days fishing, swimming and relaxing with the river as your faithful companion, you might find it hard to return to life on dry land.