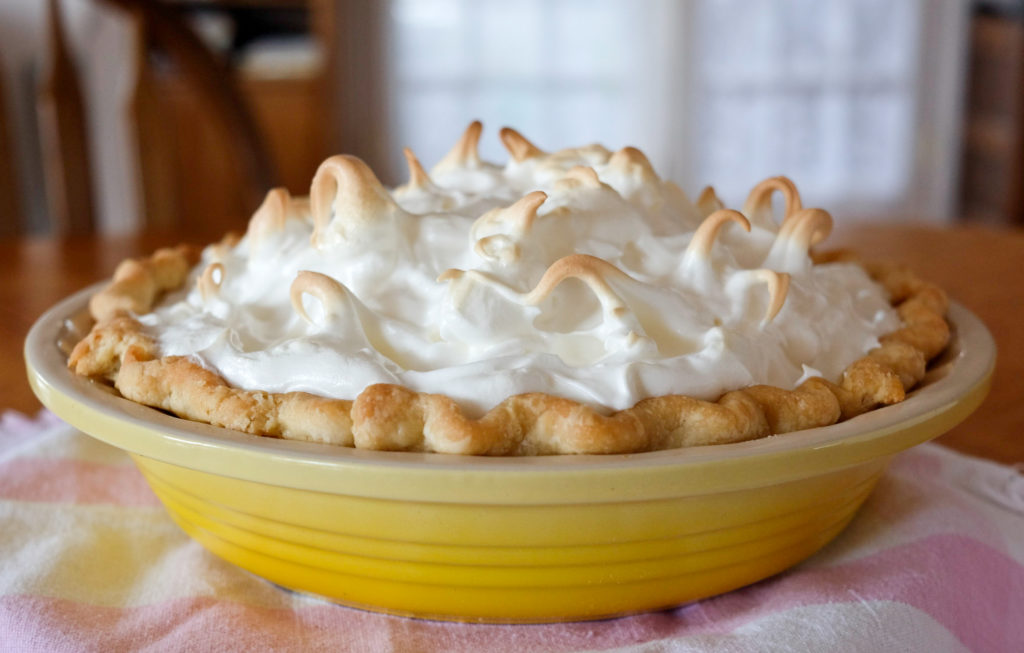 Join The Resort at Paws Up on November 3–6, 2017 for our fourth Cookbook Live event with pie expert Kate McDermott. This flaky and fun-filled baking weekend brings to life McDermott's book Art of the Pie, which was nominated for a James Beard Award. By day, you'll create works of edible art from fresh local ingredients. And by night, you'll dine on the masterfully executed cuisine of Paws Up's Executive Chef Ben Jones. It's the perfect treat for anyone who's passionate about succulent, homemade, just-out-of-the-oven pie. We hope to see you in a few weeks. In the meantime, enjoy this divine Lemon Meringue Pie recipe in your own home.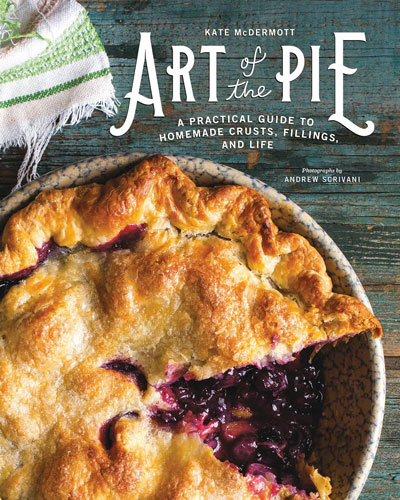 Lemon Meringue Pie
Makes One 9-inch Shallow Pie
1 pre-baked single Art of the Pie® crust or pre-baked dough of your choice
For the Filling
1 cup sugar
1/3 cup cornstarch
pinch of salt
1/2 cup lemon juice
1-1/4 cups warm water
1 tablespoon butter
3 egg yolks, fork beaten
zest of 1 large lemon
For the Meringue
5 egg whites
1/3 cup sugar
pinch of salt
1/8 teaspoon cream of tartar
Procedure
For the Filling
In a saucepan, combine the sugar, cornstarch and salt.
Add the water and constantly stirring with a whisk, bring the mixture to a boil. Reduce the heat and cook for 2 more minutes while continuing to whisk. Don't be afraid to whisk vigorously as it gets thicker.
Take 1/4 cup of the hot mixture and stir it into the fork beaten egg yolks. Return this to the saucepan, bring to a boil, and cook for 3-4 minutes more while stirring constantly.
Stir in the butter, lemon juice, and zest and cook for another minute.
Immediately pour into the pre-baked pie crust.
For the Meringue
In a clean and cold bowl, beat the egg whites with an electric handheld beater or a stand mixer.
Add the pinch of salt, and the sugar while you mix. Add the cream of tartar and mix a bit more.
Lift the beaters out when you can see soft peaks in thick foamy waves. That's when it's done.
Put the meringue on the hot lemon filling starting at the edges first. Make sure the meringue reaches all the way to the edge of the crust so there are no gaps.
Then add the rest of the meringue in the middle so that the filling is completely covered.
With the handle of a spoon or the blade of a knife, pull up some soft peaks.
Place in a preheated 375F oven for 6 minutes.
Remove from oven and let cool completely before serving.